10 June 2021
Mediaforce to represent The Evening Standard in the regions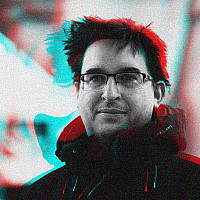 The Evening Standard has appointed a new media sales house to reach advertisers outside of London.
Manchester-based Mediaforce has won a competitive pitch process for the brief, which will cover print, digital and cross-platform advertising.
"We are excited to be working with Mediaforce as we increase our acceleration across all of our digital platforms and products. We will also be consolidating and bouncing back big in print at a pivotal time for the capital and our brand," explained James White, Commercial Director of the Evening Standard.
"Mediaforce has impressive infrastructure, excellent scale across the regions and there is huge potential for incremental value added to both our businesses. More Media have been an efficient and impressive partner and we wish them well for the future."
The publisher has been working with another Manchester agency, More Media Sales, since 2018 and Mediaforce will be taking over the contract on July 1st.
"We are thrilled to have been chosen by the Evening Standard to develop digital and print advertising revenues across clients and agencies managed from our Manchester and Edinburgh offices," added Scott Gill, Commercial Director for Mediaforce.
"The Evening Standard is an iconic media brand driven by a highly regarded commercial team that we are very excited to become part of. We are looking forward to leveraging our presence and established scale to deliver results for the Evening Standard at this pivotal time."
The Evening Standard will join Mediaforce's 1XL advertiser proposition, which is made up of 38 publishers and 639 local and regional online news publishing brands.