08 January 2021
Reach reveals record digital revenue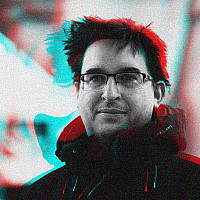 Manchester Evening News and Liverpool Echo publisher, Reach, has announced record growth across its digital operations.
In the trading update, the publisher said that it also expected its underlying profit for 2020, to be ahead of market expectations - between £130m and £135m.
This was led by a 29.4% growth in digital revenue during the fourth quarter of the financial year. This rose from 13.4% in Q3.
However, its print circulation sales were down 11.7% in Q4, although this was an improvement on the decline in Q3 of 12.6%.
In December, Reach achieved 5m online customer registrations. It also completed the development of its proprietary customer insight platform, Reach ID. This will provide a combined view of a reader's activity across all its websites.
"It is a testament to our people that Reach has not only dealt with the unique challenges 2020 has presented, but we have accelerated our strategy and we are ahead of where we expected to be," stated Chief Executive Officer Jim Mullen.
"The new COVID-19 restrictions bring macro-economic uncertainty, but the changes made in the business during 2020 to develop a new, more efficient operating model put us in a strong competitive position."