20 August 2020
No paywall. Yet. The Yorkshire Post to start £5 subscription service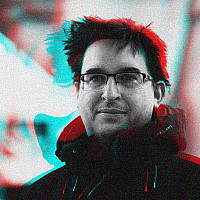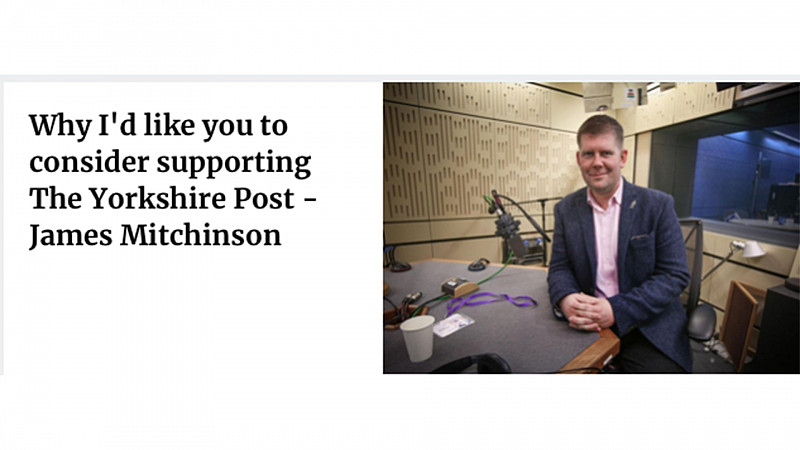 The editor of The Yorkshire Post has announced a new subscription service starting at £5 a month, or £60 a year.
However, in today's Letter from the Editor, James Mitchinson said that this wasn't a paywall. At least not yet.
"You may be here for our in-depth story-telling - painstakingly gathered and beautifully written. Perhaps it is our stunning photography; our comprehensive sports coverage; our absolute commitment to rural affairs, our sense of humour - have you seen our hand-drawn cartoons? Our broad spectrum of views and opinion - if you want an echo chamber, this is not the place for you - or our insightful business coverage. Forgive me. I could go on. And on.
"Let me be honest (it is something we're good at around here): I'd like you to consider supporting The Yorkshire Post with your own hard-earned money. I would much rather tell you myself what I'm asking: £5 per month. That's it. At this stage, there is no paywall."
The paper has set a minimum amount for the newspaper of £5/month (£60/year) and for the app of £10/month (£120/year).
"I'd like to see if the work we have been doing of late is the kind of journalism you might be willing to contribute towards - whatever you think it is worth - in order to protect it, enhance it and ensure it is here to stay. If you think we are worth more than £5 per month, you can pay more. Whatever you choose to pay, be assured it gives us the firepower we need to do what you expect of us," continued Mitchinson.
"For some, this will be where they exit stage left. Fine. I know this. For others - those who care about journalism done well - I hope this is where you join us on our mission. You will already have noticed on our website new buttons inviting you to subscribe. For now, we are only asking for contributions - this is not a paywall. Not yet."
He added:
"But what we do - and the way we do it - costs money. It takes time and it takes courage. In this digital age there are traps all around us. The temptation to resort to sensationalism and titillation - click-bait - has been too much for many. Having listened intently, I am convinced that you do not want this type of journalism. You want proper journalism. Quality journalism. And, if I may, I am asking you to help us to produce it."
Mitchinson concluded:
"By doing so, you will be investing in something that is becoming increasingly rare. Independent journalism that cares less about right and left and more about right and wrong. Journalism you can trust."