13 December 2019
Yorkshire print firm goes from CVA to £6m turnover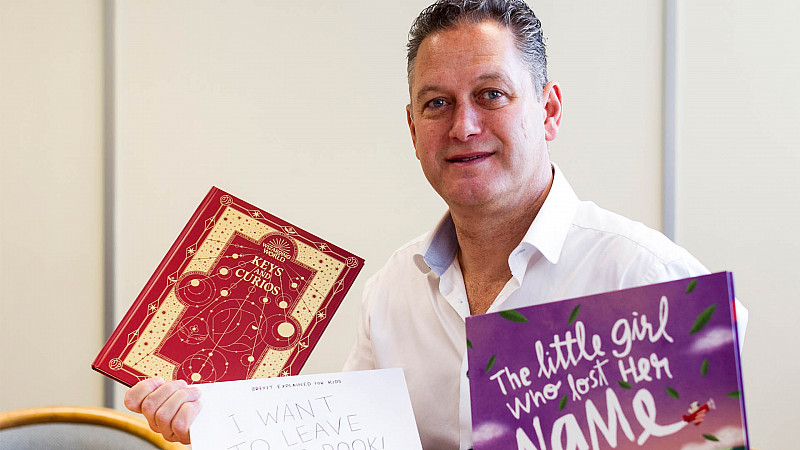 Charlesworth Press has completed its Company Voluntary Arrangement (CVA) early and has invested £3m in new print technology.
The Wakefield-based firm credits this new success to diversifying into personalised book technology. It is currently printing up to 36,000 books every day to meet Christmas demand and has contracts with Wonderbly, Mrs Wordsmith and Hooray Heroes. For Wonderbly, it is producing its Keys and Curios journal for the Harry Potter fan club.
The company says it marks the end of a difficult period, having entered a CVA in 2016, to pay off its debts. This led to the company's management leaving the business and Mark Gray and Lee Hewitt taking over as Managing Director and Operations Director.
"We used to publish a lot of long run publications but have changed markets to stay in business, mixing traditional bookmaking with personalisation and print on demand," explained Hewitt.
"Winning contracts like Wonderbly, Mrs Wordsmith and Hooray Heroes, means we can continually invest in our personalisation offering, which has been pivotal in shaping the future of the business. In the last five years, we have seen year-on-year growth in this area and the exciting things is that customers from all over the world are seeking us out to carry out personalised printing and to work in partnership on product development and fulfilment.
"It's an exciting time for our 50+-strong team as we start to see the full capabilities of our new generation Muller Martini finishing line. Not only will this new equipment open up a vast world of personalised printing opportunities, it will also mean we're able to grow our print-on-demand services too."
The new technology means that it can produce personalised books in large capacity, because the personalisation is received direct from its customers in files from their websites. These files are sent automatically to the publisher, which prints off batches of hardback or softbound books.
It also means that rather than just including one name in the book, it can add the whole family into the story.
"We have become known for our agility in not only meeting high daily volumes, but also in being able to produce incredibly small runs too. Whether it's a new author looking to have a handful of test copies of their début book printed or a publisher who wants to print a one-off back-dated title, we have the versatility to do this," added Gray.
It is now looking to expand its operations in the United States.
The shortlist for the Northern Digital Awards is out
The event will be held at Royal Armouries in Leeds on January 30th 2019