18 September 2019
Yorkshire Post set to appoint chief football writer - and it's not a girl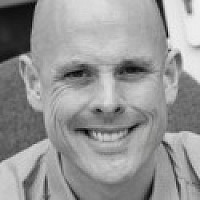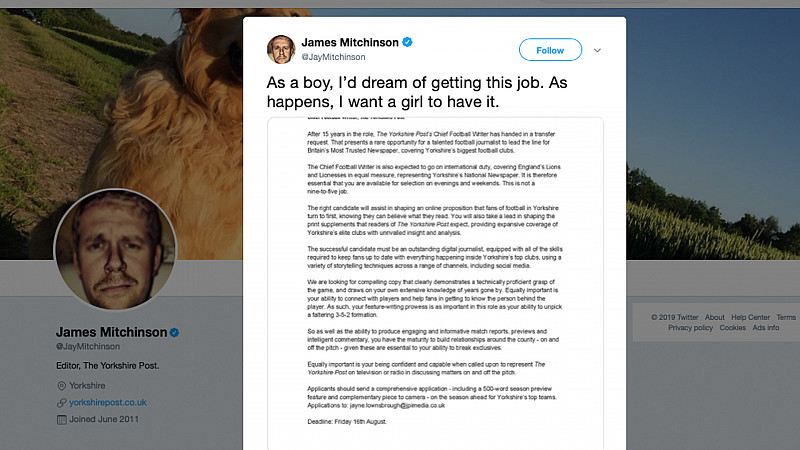 The Yorkshire Post is set to announce Stuart Rayner as its new chief football writer - just weeks after editor James Mitchinson said he wanted 'a girl' to get the job.
Rayner (below), who covers Sunderland for North East newspaper The Journal, will take over from Richard Sutcliffe, who left the Post after 15 years last month to cover Sheffield United for The Athletic.
When the job was advertised, Mitchinson tweeted (above): "As a boy, I'd dream of getting this job. As it happens, I want a girl to have it."
After being criticised for discrimination by some readers, he responded: "I'm saying, I'd love a woman to prevail in what is likely to be a very competitive process.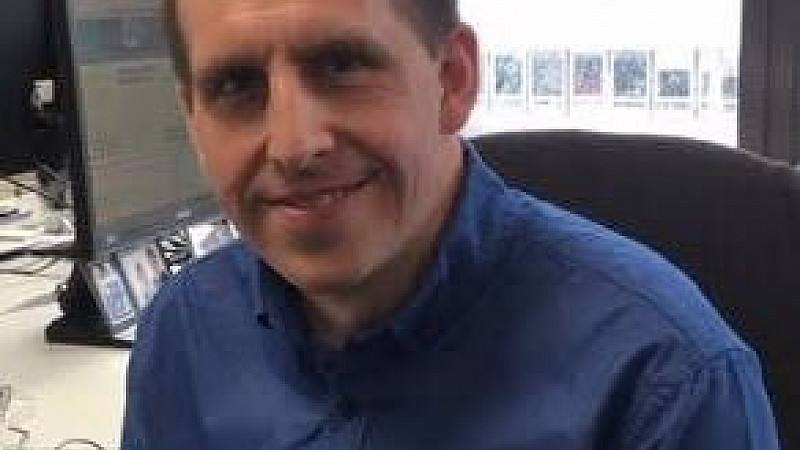 "Because I've inherited a sports team with not a single female sports journalist. 25 journalists. All men. I'm not cool with that…".
The Post still does not have any female writers on its sports team. The advert for the chief football writer said the role demanded coverage of "Yorkshire's biggest football clubs" as well as international travel "covering England's Lions and Lionesses in equal measure".
Prolific North has contacted both Mitchinson and the Yorkshire Post for a response, but is yet to receive a reply.
It is not known how many women applied for the role, nor whether any were interviewed.