23 August 2019
Photographers urged not to sign "copyright grab" contracts at Ariana Grande concert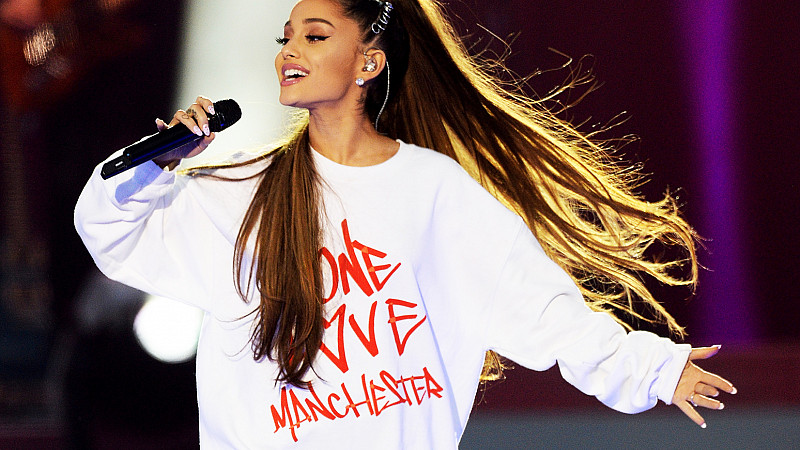 The National Union of Journalists has warned photographers not to sign "copyright grab" contracts to cover Ariana Granda's world tour.
The singer headlines Manchester's Pride weekend on Sunday, but according to the NUJ, photographers will have to hand over images and copyright, as well as seeking prior approval for single use of images - and only within news items relating to the performance.
"This is an outrageous attempt to limit press freedom and strip away creators' rights. It is hypocritical for Ariana Grande to take away the rights of other creative professionals with the excuse of protecting her own," said Natasha Hirst, Chair of the NUJ Photographers' Council.
"We advise photographers to protect their rights by refusing to sign any such contract that deprives them of their copyright and/or forces them to submit their images for prior authorisation before being published or broadcast."
The National Press Photographers' Association in the USA has also complained, without success, about the terms.
In addition, the European Federation of Journalists issued guidelines on photographers' access to events. This said that photographers "should be free to take pictures whenever they want and how they want, only limited by the principles of ethical journalism." It too said that photographers should refuse to sign any contract which "deprives them of their ownership rights over their work or any contract which forces them to submit their pictures for prior authorisation before broadcast or publication in any form".
The full letter from the NUJ to Aaron D. Rosenberg, one of AriGrande representatives is below:
Dear Mr. Rosenberg,
As Chair of the Photographers' Council for the National Union of Journalists in the UK and Ireland (NUJ) I am writing to you regarding the photography agreement for the Ariana Grande 'Sweetener' World Tour. We support the concerns already raised with you by the National Press Photographers Association in the US (NPPA) in relation to the highly restrictive terms and conditions in exchange for permission to photograph Ms. Grande's performances. 
In seeking to maintain such tight control over your client's persona and intellectual property, the livelihoods of entertainment photographers who work ethically are being compromised. 
The demand that "all rights (including all copyrights) in and to the Photographs shall be owned by GrandAriTour, Inc. ('Company') as a "work-made for-hire'" constitutes a deeply unfair copyright grab from photographers, the majority of whom will be self-employed individuals. This reinforces a worrying effort to shift industry standards by compromising creator's rights and breaching core principles of journalism and press freedom. 
We fully support the statement made by the NPPA that, "The additional requirement that the photographer "promptly provide Company with one (1) complete set of contact sheets and digital files of any and all Photographs taken in connection with the Performance, for personal, commercial and/or archival use by Company and Artist" coupled with "the right, without any obligation to photographer or any third party, to use and exploit the Photographs in any manner, by any and all means, in any medium or form, whether now known or hereafter devised" is both onerous and overreaching. Another concern is the restriction that "photographer shall have the limited right to use certain Photograph(s) expressly approved in writing by Artist, in a single instance, solely as part of a news item relating to the Performance in the news publication of which Photographer is an employee/agent," which is an unacceptable pre-condition for most, if not all journalists and news organisations." 
As representatives of independent and staff photographers and journalists we appeal to Ms. Grande and her representatives to revise the agreement to better respect the work and rights of visual creators. As an artist who clearly values the rights of musicians, we would hope that there is goodwill from Ms. Grande to engage with us to find a more appropriate solution to the issues raised.
We look forward to your response.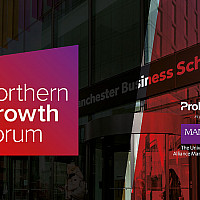 Join our exclusive half-day event for business leaders
Register your interest to attend the Northern Growth Forum