26 January 2016
ProlificNorthLive: MMU and Liverpool John Moores among organisations to feature within Education Hub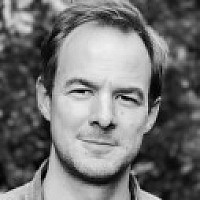 We can today confirm the five organisations and companies who will have a dedicated presence within the Education Hub at ProlificNorthLive.
Based on the mezzanine floor at the Point - adjacent to the Havas Social Newsroom and the third floor bar at Tuesday's event - the Education Hub will be the only event in the North to specifically address the employers of creative industries companies, rather than the graduates themselves.
Five organisations and companies have dedicated presences within the Education Hub:
The Education Hub is not aimed at students but at companies and employers wishing to engage with the HE sector across a variety of matters ranging from post-grad education and management training, to areas such as collaborating with the HE sector to access grants, funding and new projects and enhancing sectoral skills.
Likewise, both The Juice Academy and Creative Pioneers are seeking to engage with companies from the creative sector and from the broader corporate sector, to help develop management and take on younger talent.
Other companies also seeking to help develop skills and management expertise elsewhere at PNL include MMC Learning and the Chartered Institute of Marketing.
Our four Event Partners for the event at Emirates Old Trafford are Smoking Gun PR, A&P, mclcreate and Steamhaus.
Over 100 companies are now signed up for the main Expo, and there is also a full day conference and dozens of workshops, tech and financing sessions, complemented by a full visual programme taking place in the 100-seat mobile cinema.
Attendance at these keynotes and the rest of the expo is free and you can register here.
You can find more information on the Venture Funding sessions and the BBC presentations and the Keynote conference sessions spanning Digital, Content and Marketing here.