05 March 2021
BDB becomes 100% employee-owned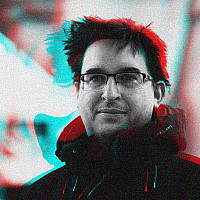 BDB in Manchester has become the latest Northern agency to move into employee ownership.
The Altrincham-based B2B consultancy will now be run through its Employee Ownership Trust.
"Stronger together has long been a value of BDB, recognising our diverse team of B2B specialists," explained CEO, Matt Smith.
"As a service-based business, our people truly are what makes BDB so special, what gives us the edge, and forms part of our uniqueness. What better way to acknowledge this, than a true, egalitarian, ownership structure? We are acting on our principles, not just talking about being "in it" together."
The agency, which employs 50 staff underwent an MBO in 2017 and its board of directors - Matt Smith, Catherine Butcher (COO) and Jenny Mason (MD)  remains unchanged, although they will be supported by an Employee Forum and overseen by Trustee Directors. 
Over recent years, a number of companies have taken the decision to become employee-owned. These include Zircom, I-Com, Tangerine, Clear Marketing and Answer Digital, as well as audio specialist, Canford.