20 November 2017
A Week in My Life: Steve Henderson, Director of the Manchester Animation Festival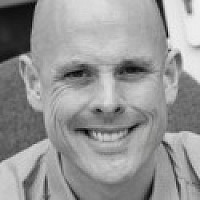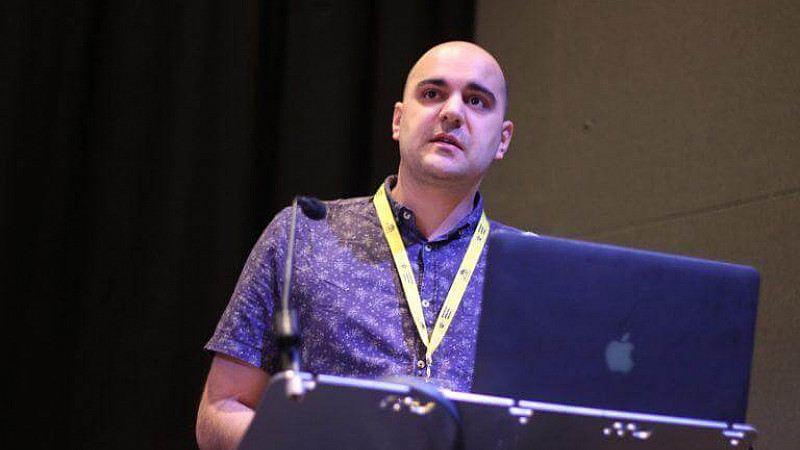 This week Steve Henderson, Director of the Manchester Animation Festival, runs us through a week in his working life. To suggest another senior media or creative figure for A Week In My Life, please email david@prolificnorth.co.uk
Monday:
We started Manchester Animation Festival in 2015 to celebrate Manchester's animation prowess, and it's since grown into the biggest animation festival in the UK, which we're phenomenally proud of.
We're just getting over the Family Day as we wake up at 6:30am to head to HOME to prepare for a week of animation delights! We meet the volunteers, and get all the tickets in order. Last year we had nearly 6,000 attendances, and this year looks like it'll be even bigger.
We spend the day inducting the volunteers, testing films in the cinema, and getting everything ready for the festival. Our jury arrive in the evening, and it consists of BBC Producer Jo Allen, Cardiff Animation Festival Director Lauren Orme and Simpson's writer Josh Weinstein - we take them out to dinner, well deserved for Josh after an 8-hour flight from L.A!
Tuesday:
It's taken a whole year of planning, but finally, the festival is ready to go. 
On day one of the festival, we welcome people from all over the UK from the industry, universities, filmmakers who have their films in competition, and the public. There's some familiar faces from last year too! Our motto is 'animation for all' and it's really great to see that coming to life with such a spread of people.
We have lots of talks and masterclasses in the next three days, and today we'll be hearing from Will Becher, animation director at Aardman. He's brought some exclusive never-before-seen clips and the puppets from his current project Early Man for a 'meet and greet', and there's been a lot of press interest around him – he even went to BBC Breakfast to talk about the festival.
We also have the exclusive European premiere of the sequel to The World of Tomorrow. It's a huge deal for us to have Don Hertzfeldt's new film screening at the festival, so we're delighted about this.
Wednesday:
We're at the halfway point of the festival but there's no time to stop and reflect, Wednesday is a busy day!
There's a panel on the future of the animation industry post-Brexit. With the tax-breaks involved for animation studios and projects, there are some vital questions hanging over the animation sector, but this panel should make it digestible for the whole audience.
Hosting the Skwigly Quiz with Ben Mitchell is always a rowdy delight, I also co-own and edit Skwigly.com the UKs biggest online animation magazine and resource. Just for fun we put on a pub quiz at the festival, the prizes are always a good consolation for our terrible and difficult questions! 
It's a real social evening because Festivus - the London networking event, have an event on which has moved to Manchester for a special edition 'North Westivus'. They know where the party is at!
Thursday:
The final day of the festival, which of course we're sad about, but before we can start weeping we have another packed day of activity to get through. 
Starting with a look at the work of Ivor Wood the director behind animation classics such as Postman Pat, Paddington Bear and The Herbs. The original and only puppets will be on display – they were recently found by the family of Michael Bond after many years.
Josh Weinstein will receive The Fellowship Award in recognition of an amazing career in animation, and a huge impact on pop culture. We're very proud to have CBeebies Controller, Kay Benbow along to celebrate and look back at her amazing career over the past 30 years, with a special surprise - The Clangers narrator Michael Palin as host.
Then it's over to the big film awards ceremony and our industry excellence awards sponsored by SueTerryVoices and hosted by the exuberant Barry Purves. 
We'll have our first ever closing night party this evening – Factory, a Manchester-based animation studio (they animated Josh Weinstein's Strange Hill High, and Clangers!) are very kindly hosting this for us.
Friday:
Me and Jeni Hall, (my partner and one of the festival's hard working producers) can finally relax, say goodbye to friends travelling home, see family and start to plan next years festival!
Over the next year, no two weeks will be the same, but it all leads to one very exciting week in November.
Phew!