23 May 2013
CartridgeSave appeals to creative Top Trumps lovers with 3D printer competition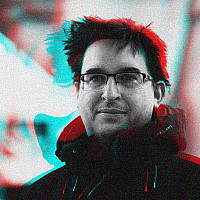 CartridgeSave in Stockport has launched a new campaign appealing to the inner child of the North West's creatives.
Promoting a new range of 3D printers, they're asking for people to design an original 3D super hero character, with strength, skill, speed and guile to beat all other challengers in true Top Trumps style.
The winning model will be printed out in 3D, plus the winner will get a desktop 3D printer and most importantly the 3D Print Cup.
"3D printing has existed for some time now, but we are yet to see anyone exploit its potential and have some real fun with it. We know there's some real talent in the North West and we want the 3D challenge cup to be a fun networking opportunity and a very competitive battle!," said managing director, Ian Cowley.
The launch event takes place on June 13th, with participants then having a fortnight to design and "equip" their character.