01 February 2013
Manchester creative Hub plan unveiled by RIBA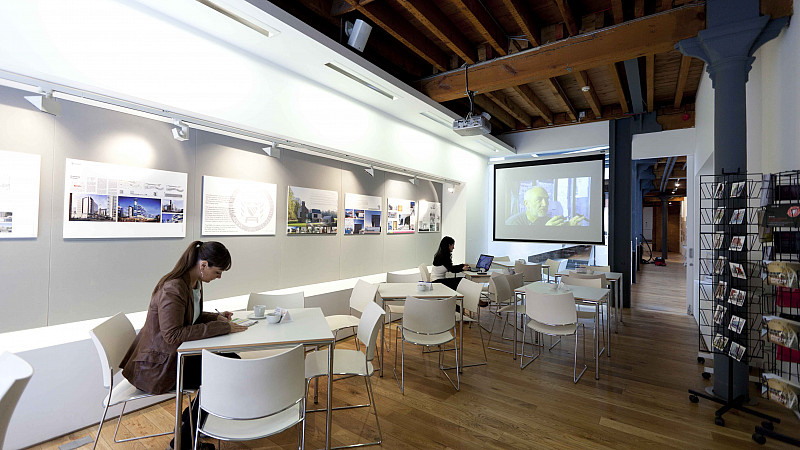 The Royal Institute of British Architects has opened up its city centre base to appeal to creatives.
The repositioning of the meeting space, which had previously been aimed purely at those working- or with an interest in architecture, will see more exhibitions, seminars and talks held throughout the year to include other professional sectors.
RIBA has also done a tie-in with the Bright Futures Educational Trust and PLACES to run outreach projects for academies and schools in Greater Manchester.
Andrew Ruffler, RIBA northwest's regional director said the change allowed "further development of the space to become a real creative Hub for the city, linking the education and professional sectors and providing a vibrant events and exhibition space."
The Hub is housed in a 19th century cotton warehouse on Portland Street.