09 June 2022
£37million investment as North East Screen declares region "open for business"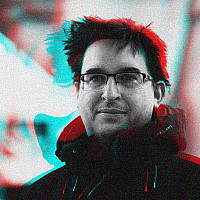 Northern Film+Media has relaunched as North East Screen, following industry investment of "at least" £37m.
This includes a £25m pledge from the BBC to invest in the North East over the next 5 years.
"With a new name and ambition for growing the sector, real investment and broadcaster partners, we are strongly putting the message out that the North East is open for business," said Alison Gwynn, North East Screen, Chief Executive.
"We have the skills, the passion and the knowledge, not to mention the incredible locations. By increasing our networks and connecting people, skills and companies we want to provide a pathway for regional talent, to encourage companies to set up in the beautiful North East and to say to any native North Easterners working in the industry elsewhere in the UK to come back home!"
The partnership with the BBC is with all 12 local authorities and 3 combined authorities in the North East and the agency is hoping that this will be the first of many.
"With our new partnerships and regional investment, we are launching new training schemes, work shadowing opportunities and will continue to provide key links to the industry for locations job opportunities within every part of our region," continued Gwynn.
"North East Screen is a one stop shop for the sector and there has never been a more exciting time to work in the TV and movie industry in the North East."
Thomas Wrathmell, Director of the BBC's Across the UK Strategy added:
"The response since making the huge commitment last year has been incredible and showcases the appetite for making this region a significant centre for the creative industries.
"We're already delivering on our promise, with six new commissions in the area, investment in skills, production companies and trainee production placements on shows being filmed in the North East and hosting the BBC Comedy Festival in Newcastle last month. We are delighted to see others from across the creative sector investing across the North East and look forward to working together to power the sustainable growth of the sector."
This £25m from the BBC will be used to fund network TV production, talent development and support for the regional creative sector.
It led to the creation of the North East Screen Industries Partnership (NESIP) to encourage more productions to take place in the North East and deliver an estimated annual economic impact of approximately £88m to the regional economy.
NESIP said it would invest £11.4m over 5 years to deliver a new Screen Industries Development Programme. This is to "develop, attract, and retain talent in the sector as well as providing good quality, well paid jobs within the industry."
The programme will be delivered through North East Screen's Crew Academy, Production Service, and the North East Comedy Hot House.
"North East Screen are central to delivering the new North East Screen Industries Development Programme and we are delighted to be working together as a region to support them," read a joint statement from the leaders and elected mayors of the authorities in the partnership
"We want to strengthen the regional creative sector and increase the visibility of our region and its communities on screen. We look forward to the growth of the sector and welcoming more jobs and opportunities for people of the North East in film and TV."