04 January 2019
Ombudsman Services reveals new look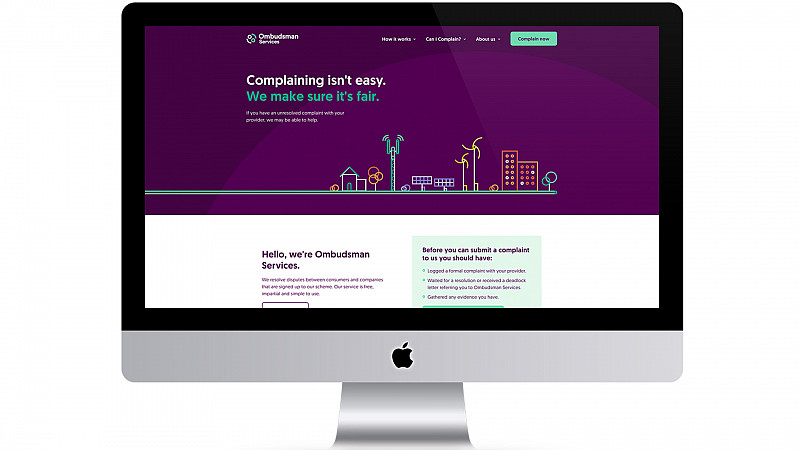 Warrington-based Ombudsman Services has revealed its new brand identity to reflect the "future direction of the business."
The service has been working alongside branding specialists, Halo, and digital agency, Code Computerlove on the new look and digital strategy.
"The new digital functionality and features we have introduced follow in-depth consumer research – specifically looking at how users are behaving within digital channels and their future demands," explained Jodi Hamilton, head of marketing and communications at Ombudsman Services.
"But this is just the beginning. Digital interfaces provide unrivalled insights and we will be using ongoing performance measurement to continually evolve our digital effectiveness.
"Our aim is to respond to customer needs through the digitalisation of the business, aligning digital with the changing business and brand strategy."
It hopes the newly designed website makes it easier to navigate and provides a "fast, intuitive digital complaints process."
The tone of voice and content has been created to reflect Ombudsman Services' brand proposition and identity, created by Halo, with straightforward, clear and friendly language.
"Working with Ombudsman Services has been an inspiring journey. Developing a strategic proposition and design architecture, that's both representative of the business today and as it evolves for the future," added Nick Ellis, strategy director at Halo.
"With all this in mind, we have produced a brand that's digital first, designed for contemporary consumers, accessible and engaging. A brand that does the right thing."
Ombudsman Services resolved more than 90,000 consumer complaints in 2017.