24 January 2019
Drumbeat rebrands Scottish office park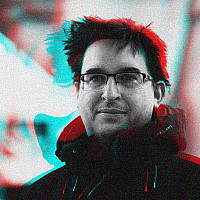 MediaCityUK's Drumbeat has completed a "bold rebrand" of a new Scottish office park.
Maxim Park's new look is to highlight its emerging business community and uses an interconnecting and flowing icon to symbolise "connectivity, collaboration and community. "
A set of new images also showcases its location for potential new tenants.
"Our aim is to make Maxim Park the foremost office park in Scotland and to do this we needed a brand that would be instantly recognisable and set the park apart from the competition," explained Mark Rabinowitz, Director at Shelborn Asset Management.
"Working alongside our agents CBRE and Knight Frank, Drumbeat are the perfect agency to help us build an outstanding brand".
Drumbeat has also been retained to redesign the park's website, marketing collateral and social media presence.
"Maxim Park is a location with a real sense of personality and purpose and we wanted to bring that through in a bolder, braver and brighter brand," added Drumbeat Creative Director Andy Heggs.
"All life is here and the re-brand shifts the focus from the buildings to the prospering community on the park".