14 December 2018
Puddle Ducks launches first ad campaign with Standby Productions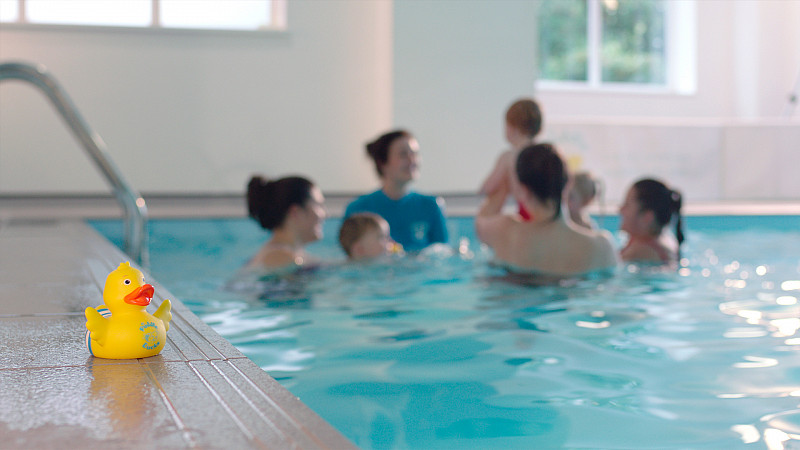 A North West company which provides swimming lessons for babies and children is the first in its sector to produce a television campaign.
Puddle Ducks is located in Holmes Chapel and has made 2 commercials, which will initially run until 15th January. This will be followed by a second campaign in March.
"We're delighted with the final result.  They were great fun to film and the babies were really entertaining," said Puddle Ducks' strategic brand and marketing manager, Ruth Nelson.
"They say never work with children or animals but we found working with ducks and babies was no problem!" 
The adverts will run on ITV and Sky, with shorter versions appearing on social media.
They were produced by Standby Productions in Manchester.
"It was such a fun creative concept to develop and the shoot was no different, we're super proud of the resulting adverts. Our client wanted to bring the power of TV advertising to the brand and reach out to a wider audience," added Simon Owen, managing director at Standby Productions.