18 June 2018
Avant PR celebrates 11th client win of 2018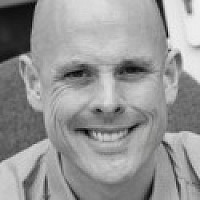 Fashion, beauty and entertainment agency Avant PR has won PR briefs for lifestyle brand Lifelab Testing and fashion label Lover of Luxe.
Lifelab Testing, a new allergy and intolerance testing kit brand, has appointed the Manchester agency to handle its national press and 'celebrity seeding' campaign. Avant will be responsible for all media relations for the brand.
Avant will also handle the celebrity seeding for personalised accessories brand Lover of Luxe, as the brand enlists the agency's expertise to work across all organic celebrity seeding opportunities.
Avant has won 11 new clients in the first half of 2018 alone, with further wins to be announced in due course.
Jazmin Farrell-Cabrera, Director and Co-Founder of Avant PR, said: "The first half of this year has been an incredibly successful one for Avant PR and we're thrilled to add Lifelab Testing and Lover of Luxe to our client roster.
"Both brands excel in the fields of what they do and we're looking forward to exploring all opportunities for them, for a successful PR campaign that achieves each brand's individual objectives."