08 December 2017
Victorian Plumbing sponsors Through The Keyhole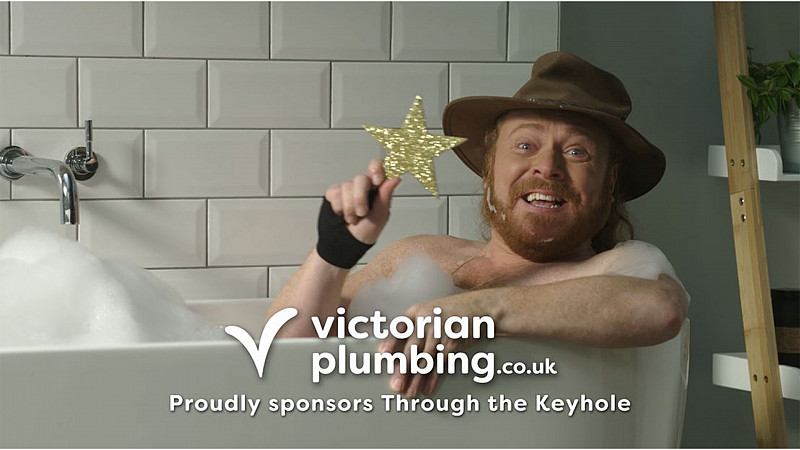 Victorian Plumbing will be sponsoring a new series of Through The Keyhole on ITV.
It kicks off with an I'm a Celebrity… Get Me Out of Here! themed episode with Jimmy Carr, Myleene Klass, Tony Blackburn and Stacey Solomon.
Merseyside-based Victorian Plumbing worked with WE Direct to produce the idents.
"We're really excited to launch our new bold partnership with Through The Keyhole. These ads are by far the most exciting Victorian Plumbing has pulled off - tough, considering we've had flying vans, dancing disco dads and now a huge CGI warehouse scene," said senior marketing manager, Joe Pascoe.
"Working with Keith Lemon on the ads was an exciting step for us, he matches up with Victorian Plumbing's cheeky sense of humour pretty well - and the shoot was a breeze. Keith had the entire crew laughing - and if compliance wasn't an issue, some of the recorded takes we could air would be memorable to say the least!" 
Previously the company has sponsored Friends and A Place In The Sun on Channel 4, but this latest move is to strengthen its position with younger homeowners.