23 July 2021
Tech company appoints Jensen & Jensen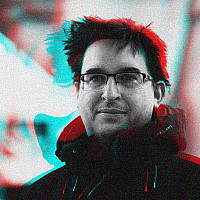 Leeds-based consultancy, Jensen & Jensen, has been named as the key project partner for tech firm, Oxonox.
Jensen & Jensen will be responsible for the roll-out of a new brand for the company, including developing its brand identity, website and supporting Oxonox with their communication rollout later this year.
Oxonox, which is also based in Leeds, was founded by plastic surgeon, Prof James Frame, who's idea was to integrate plasma technology to help with public sanitation and fighting viruses.
"We are very excited to be given the opportunity to work with Oxonox and to be entrusted with developing such an important and topical company, in such a critical time," said Co-Founder Bradley Jensen.
"The Oxonox brand aligns with us and our core values very well, specifically regarding disruptive technology that has real world impact, shaping the next generation of public santisation. We are inspired by their goal to get people moving again in the global recovery of COVID-19, and as such we want to create a brand that ensures confidence and peace of mind - one that exudes safety to all."
Oxonox CEO, Graham Sims added: "
Jensen and Jensen have been a breath of fresh air with original creative and practical thinking. We have tried to find this balance before and ended up in a cul-de-sac. Their approach started with deep listening and an appreciation of our needs which in turn led to that very thinking and some truly unique work."