18 June 2021
Plusnet billboard with peel-off Father's Day cards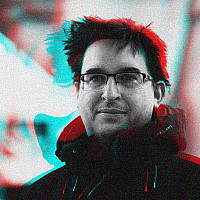 A new out of home campaign from Plusnet features free cards for passers-by to peel off and send to their dads.
The Sheffield-based company has installed its interactive billboard outside the Old Truman Brewery in East London.
"It's that time of year when shops are filled with Father's Day cards and gifts, but many long suffering Dads out there are still forgotten about. That's why we wanted to create a fun and interactive campaign, to make sure dads around the UK woke up to a card from their loved ones this Sunday," explained Sam Calvert, Marketing Director at Plusnet.
"We hope the billboard reminds people to pick up a card, and send their dad a special message this Father's Day."
It forms part of the brand's "That'll Do" campaign, which was developed by Karmarama.
"It can be difficult for brands to offer people something they truly care about, but with our billboard of Father's Day cards we hope that our actions speak as loud as our words and showcase the spirit of getting more than you bargained for. That'll do," said Nik Studzinski, Chief Creative Officer, Karmarama.