18 February 2021
Lancaster agency creates All In campaign for Advertising Association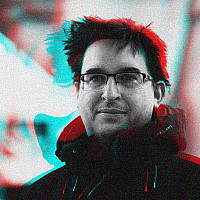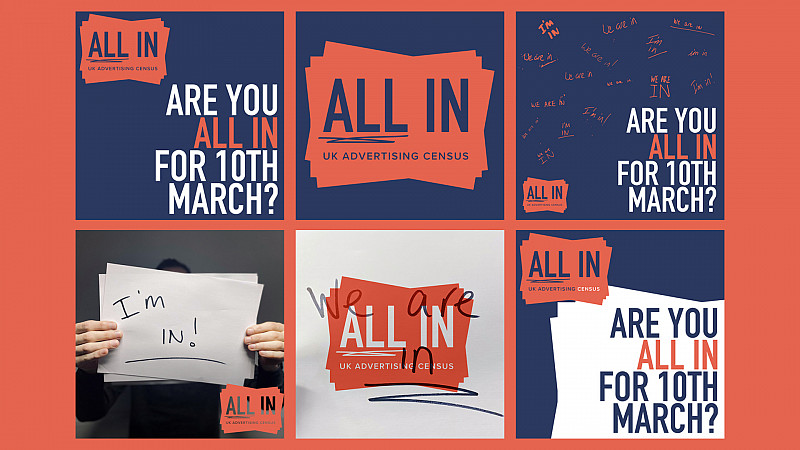 A new campaign to promote a more inclusive and diverse advertising industry, has been created by Two Stories.
The Lancaster-based brand consultancy and design studio developed and designed the campaign, to bring together influential brands, agencies and media owners to take part in the first industry-wide census.
It was briefed by UK advertising body, the Advertising Association - following work with joint collaborator Channel 4 4Sales - to create a brand for the All In census that would spark change and encourage interaction across the sector.
"The All In census is a 'stop the clock' moment for the industry," explained Bekkie Hull, Creative Director at Two Stories.
"Conceptually, for us this held similarities to voting and the idea that a vote placed contributes to change within society; in the same way the All In census will be a powerful catalyst for change, and the data that's gained from it will form the next steps in helping to build back a better, inclusive advertising industry for everyone."
It has already been shared by companies including TikTok, Sky, GSK, Channel 4, Spotify and ITV. 
"We were super-impressed with the work by the Two Stories team – they nailed our brief first time, in an incredibly fast turn-around time," said Matt Bourn, Director of Communications at the Advertising Association.
"They were a delight to work with, providing us with a suite of branded assets in record time that helped us bring the All In Census to life in a fantastic way across the UK advertising industry."
The All In concept is based around the idea of a voter's mark on a ballot paper, using handwriting "to express individuality."
The social campaign then asks businesses to write their own "I'm in" and "We're In" messages and share it across their channels to raise awareness of the census and encourage participation. 
The census takes place on 10th March 2021 and asks brands, agencies and media owners across the advertising industry to make a commitment to support the campaign via social media in the run up and take part in the short online survey on the day.
"Creating a brand that sparks behavioural change is a fantastic challenge to be set, and we enjoyed delivering not only an engaging brand but also an interactive and exciting campaign to communicate it," continued Hull.
"The engagement we have seen to date from major brands and businesses in the UK has been truly overwhelming and we hope this is just the start of a movement towards greater inclusivity across the industry."