27 January 2021
MediaCityUK agency secures healthcare wins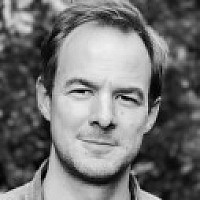 MediaCityUK-based agency FJC has secured a raft of new client wins to start the year.
It's been appointed to deliver marketing and internal communications campaigns for Rowlands Pharmacy and its parent company Phoenix Group, as well as Numark Pharmacy.
Also joining FJC's client roster is Barnsley Council, which has added the agency to its contractors list.
Meanwhile, long-standing client Co-op has renewed its contract with the agency for a further three years.
Vicky Fagan, founder of FJC, said: "It's been an incredibly fast-paced year for the internal communications sector, as businesses in every sector have needed to keep their teams up-to-date, motivated and safe against a rapidly changing background.
"There are few sectors where this is more true than healthcare, which is why Rowlands Pharmacy, Phoenix Group and Numark Pharmacy have brought in FJC to support them to deliver creative communications strategies."
FJC has already started work with Numark Pharmacy, creating a video for its Golden Tote dispensary system to inform pharmacists about its benefits.
Planned work for Rowlands Pharmacy and Phoenix Group includes campaigns to deliver colleague inductions, conference support and product launches.