25 November 2020
Truth Creative designs digital open event for Manchester High School for Girls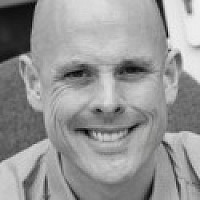 Manchester branding agency Truth Creative has created a digital open event and marketing campaign for Manchester High School for Girls using the tagline 'One Day We Will: Empowering girls since 1874.'
The agency was charged with emulating the physical experience of the school's annual open events with a covid-secure online experience.
Truth supported awareness of the event with a fully integrated marketing campaign and digital collateral included video production, press adverts, out-of-home creative and social media assets and strategy.
Jo Scott, co-founder and Managing Partner of Truth Creative, said: "Manchester High School for Girls has a long and distinguished history of empowering girls to achieve their potential, both personally and academically.
"The school didn't want coronavirus to disrupt its annual drive to make parents aware of the opportunities presented by an MHSG education and we were pleased to be able to enable them to offer an innovative online alternative."
Carolyn Murphy, Director of Development and Marketing at MHSG, added: "Working to tight deadlines with Truth, and despite the challenge of Covid-19 restrictions, we were delighted to welcome prospective parents and their daughters virtually to our Prep, Senior School and Sixth Form."