23 October 2020
Manchester agencies combine for Emeli Sandé launch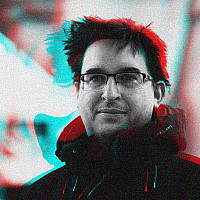 1214 Media in Manchester will lead the campaign for Emeli Sandé's new single.
The agency will be working with Bee Influence, which is handling influencer marketing on TikTok.
More of You, which is being released on Sengge Zangbo Records, is Sandé's collaboration with multi-award winning Ghanaian artist and Grammy nominee Stonebwoy and British producer and songwriter Nana Rogues
"Sometimes, life throws you some amazing curve balls out of the blue and this collaboration with Emeli Sandé is one of those rare synchronistic moments," said Shaz Irshad, who's a Director of 1214 Media and Sengge Zangbo.
"We are proud that the first release of Sengge Zangbo is with the world class artist that is Emeli Sandé. Not only is Emeli a talented artist but she is also a highly accomplished and down to earth person as well. This release marks a change in direction for Emeli as she goes more upbeat and vibrant. We look forward to working with her in the future as well with other fresh, talented and established artists."
As part of the campaign, Bee Influence will work with 15 influencers around the world, who will each put their own spin on the track, through song, dance, entertainment and transition videos.