22 October 2020
Greenpeace launches sequel to Rang-tan campaign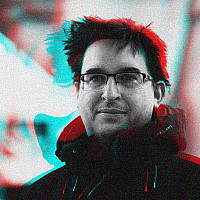 Greenpeace has teamed up with the Brazilian star of Netflix's Narcos to produce the follow up to its viral campaign, Rang-tan.
The original film achieved mainstream notoriety when North West supermarket chain, Iceland said it wanted to use the animation as its 2018 Christmas campaign. However, it breached political rules.
The new campaign, There's a Monster in my Kitchen, denounces the role of industrial meat in forest destruction and is narrated by Wagner Moura, who plays drug lord Pablo Escobar in Narcos.
"There are few more incredible and precious places on earth than rainforests like the Amazon. Yet many don't know that the meat and dairy products sitting in our refrigerators could be responsible for the fires and chainsaws devastating the Amazon and other vital forests. Monster meat companies continue to clear forests at an astonishing rate, all to produce the meat in our kitchens. We need to take action before it's too late," said Moura.
"I'm so pleased to be working on this crucially important film with Greenpeace. This fight has never been more urgent. Together we can stand against the industrial meat companies razing our precious forests. I hope this film inspires many more to join our mission to protect forests."
It tells the story of a young boy who learns about the deforestation from Jag-wah, the Jaguar.
The video has been made by Mother and is produced by 4-time Oscar nominated studio Cartoon Saloon.
It is being supported by Meat Free Monday, the campaign launched by Paul, Mary and Stella McCartney which aims to raise awareness of the detrimental environmental impact of animal agriculture.
"The world's forests are truly irreplaceable. They're home to Indigenous Peoples, amazing wildlife and are vital in our fight against the climate crisis," added Paul McCartney.
"But, as Greenpeace's 'Monster' animation so powerfully shows, these forests are being cleared at a shocking rate to farm more industrial meat and dairy. This is why reducing our meat is so important. But that alone isn't enough. To solve this problem, we need supermarkets and fast food restaurants to clean up their supply chains and make the switch to less destructive, plant-based alternatives. Our forests – and all our futures – depend on it."