02 October 2020
Anthony Walker Foundation and Open Media team up for Black History Month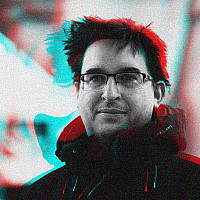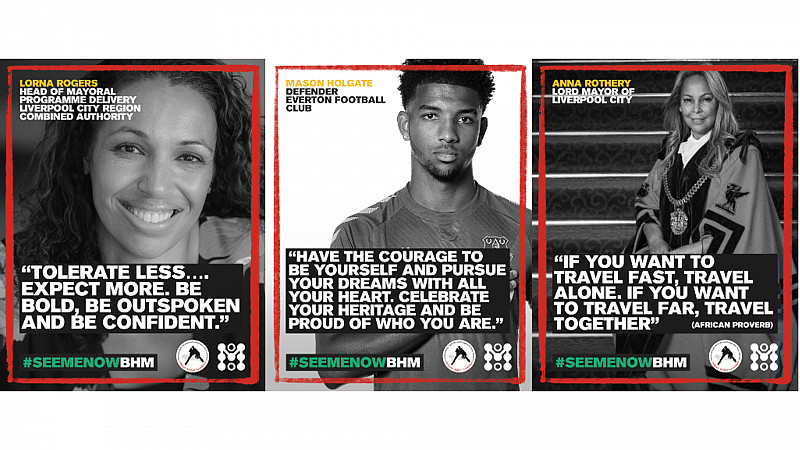 Anti-Racism charity, The Anthony Walker Foundation is running an outdoor media campaign with Open Media during Black History Month.
You Cannot Be What You Cannot See has been designed to "celebrate the present and inspire the future black leaders" in Liverpool.
Those taking part range from sporting stars to those working in social work, politics and the law.
The creative features a piece of advice that they would give to their younger self, or an inspirational quote.
"The whole point of the campaign was to highlight some of the amazing work and achievements of some of our local black people to inspire the next generation," explained Ben Osu, Strategy Lead for the Anthony Walker Foundation.
"We need to promote positive role models in all industries so that young black people growing up can see people who like them in the industries and jobs they want to go into – accountants, entrepreneurs, politicians."
The Anthony Walker Foundation was established after the racially motivated murder of Anthony Walker in Huyton, 2005. Since then the organisation has worked to promote racial justice, diversity and inclusion and runs a support service for those who have experienced hate crimes across the region.
Mike Smith, Managing Director of Open Media added:
"It's important to Open Media that we support the communities in which we operate and champion the causes that matter. Partnering with the Anthony Walker Foundation on this Black History Month further solidifies our commitment to supporting the diversity and inclusion agenda. There is a lot more we all must do to tackle racism and any type of discrimination and injustice – I'm glad Open are actively doing our bit."