26 March 2020
Kids Insights expands into Mexico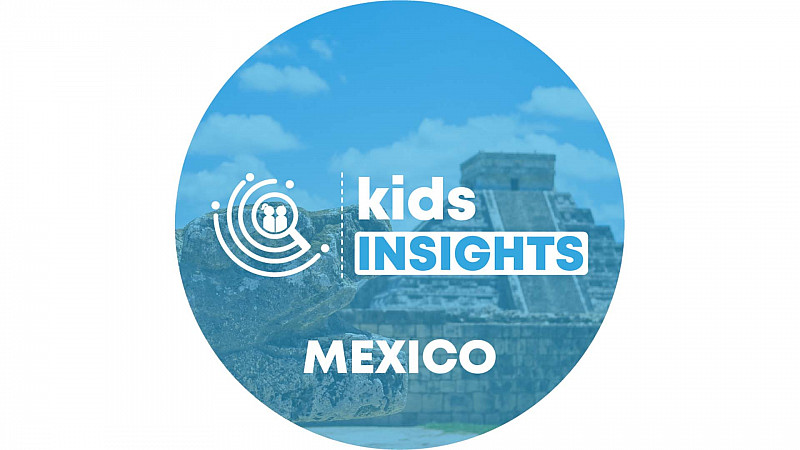 Kids Insights is continuing its global expansion, with the launch of a new service in Mexico.
It follows moves into India and Brazil and will mean that every week, 410 children will be surveyed in the country.
"We are delighted to be launching into Mexico, a market that is going through significant change, and one where we have received huge demand for our award-winning service," said Nick Richardson, CEO of Manchester-based Kids Insights.
"Launching Kids Insights in Mexico also represents an important milestone, as we are now surveying more than 3,000 children a week or 150,000 a year and providing all of this to our clients in real-time with expert analysis from our growing team of researchers and analysts. We look forward to supporting Mexican businesses and businesses looking to enter the Mexican market with industry-leading independent data and insights."
Last month, the company announced a strategic partnership with Kids Corp, the leading kids' digital company in Latin America.
"The Mexican market is highly relevant due to its size, but it is also an important decision-maker for the entire region," added Demian Falestchi, CEO of Kids Corp.
"The decision to launch Kids Insights live portal and market intelligence reports as in Brazil is a consequence of the request of key customers, with whom we are committed to being active partners in different aspects of their marketing strategies. From now on, Mexico will be able to access highly valuable and real-time information about preferences, behaviours, and trends of kids and teens segment. We know how beneficial it's for advertisers, agencies and content creators to use this data in order to increase their business. It's our mission to empower all actors from the digital ecosystem for children, and information is power."