19 February 2020
Manchester's Multitude to handle comms strategy for Young Audiences Content Fund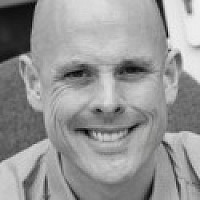 The BFI has appointed entertainment PR agency Multitude Media to manage the communications strategy for the Young Audiences Content Fund.
The Manchester-based Fund is a three-year pilot running to March 2022 and supports the creation of distinctive, high-quality content for audiences up to the age of 18. 
Multitude's communications strategy will cover years two and three of the Fund, which will see the first broadcasts of its content. The brief will also cover increasing consumer engagement with an overarching public awareness campaign, as well as managing trade-facing engagements.
Head of the Fund, Jackie Edwards, said: "We are thrilled to be working with Multitude to tell the Fund's story. They have the perfect energy to convey the real impact of this funding on industry and audience alike as supported content begins to land on free to access platforms in the UK."
Multitude Media Managing Director Will Wood added: "We're proud to be working with Jackie Edwards and the BFI team as they pilot the Young Audiences Content Fund. The television landscape has changed significantly in recent years, and such evolution is felt no more keenly than among young audiences.
"We're relishing the chance to work with the team to raise awareness of the Fund and the fantastic projects made possible because of it."
Multitude Media was established in 2012 and opened its Manchester office in June 2019.