12 February 2020
Former Nisa Marketing Director appointed non-exec by Creative Spark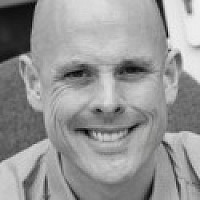 Strategic brand and campaign agency Creative Spark has appointed marketing and business expert Ian Bishop as non-executive board director.
Bishop has been Marketing Director of Nisa, a retail business worth £1.3bn; Commercial Director of Yorkshire County Cricket Club; an experienced tech entrepreneur and sport marketer; as well as a seasoned non-exec. 
Neil Marra, Founder and Creative Director of Creative Spark, said: "Creative Spark has had a Disruptive couple of years, but now we are in a good place, a brilliant team of people, great client relationships and some excellent projects launching this spring.
"We are delighted to bring Ian on to the board as he has the experience we need to drive our current success and the skills to structure the agency for long-term stability. We look forward to a successful working relationship."
Bishop added: "Creative Spark is a great business with lots of energy, I look forward to achieving the objectives we set in our agreed three year plan and seeing the team go from strength to strength. Being on the Board of Creative Spark is a great opportunity for me to share my insight as a marketing director to the benefit the agency's relationship with clients and in a pitch process.
"I am looking forward to working alongside Neil and the senior team to make 2020 a success for the agency." 
Creative Spark is based in Manchester and has clients including Seven Brothers Brewery, Aegan Airlines, Sony Music, Russell Hobbs and British Cycling.