29 January 2020
Polaris wins contracts to promote maritime events in Singapore and Shanghai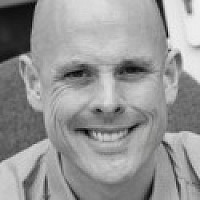 North West PR firm Polaris Media has won two deals in the maritime sector to promote events in Singapore and Shanghai.
Ancoats and Ellesmere Port based Polaris, which specialises in maritime and engineering, was appointed by UK industry trade body the Society of Maritime Industries to help promote the UK pavilion at Marintec, China's biggest shipbuilding trade fair in Shanghai in December.  
In addition, the firm won a deal with Europe's fastest growing port, the Port of Gdansk, to help promote a Polish Government and industry delegation to Singapore.
The delegation marked 50 years of diplomatic ties between the countries and was spearheaded by the Port of Gdansk whose Deepwater Container Terminal was recently bought by the Singapore based PSA Group.
Polaris flew to Singapore and Shanghai to promote both events and was charged with raising awareness in English language maritime press and on social media.
Polaris Managing Director Ben Pinnington said: "We work across sectors and maritime is one of our key industries where we have built up extensive experience working with shipyards, shipping lines, ports and equipment manufacturers.
"The Polaris team has been able to generate coverage across maritime and regional press as well as engagement on social media for both events. It has been a real privilege to be part of the events and grow our network in Singapore, China, Poland and the UK."