09 January 2020
CITY AM turns to More Media Sales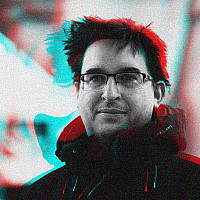 City A.M. Media Group has appointed Manchester's More Media Sales to represent it across print and digital in the regions.
It's the latest London win for the Manchester display advertising firm, which already exclusively represents The Evening Standard, Stylist and Time Out outside of the capital.
"There is a considerable market in the regions with both clients and agencies looking for innovative ways to reach highly valuable London audiences," explained Managing Director, Andy Garner.
"The values, partnership mentality and positive approach that City AM operate with matches our own approach and overall this is just a great fit and a superb product we are ready to help grow."
It has agreed an initial one-year contract with City AM and will act as the "trusted point of contact" for advertising agencies outside of London.
"In a rapidly changing media landscape, it's important that clients know agencies are efficient routes to market, whether print or programmatic – we feel More Media Sales offer this robust product knowledge and a wider understanding of London's media landscape, of which City A.M. is a major part," added City A.M. Media Group's Chief Operating Officer, Harry Owen.
"We are all looking forward to working with Andy and the More Media team – it's clear to us they have excellent relationships outside of London, that complement ours inside of London.  We aim to work closely with them, to ensure our portfolio of innovative products are understood as well in Leith's media community as they are in Charlotte Street."