11 October 2019
York agency appointed to promote Kings Elite Snacks' Rugby World Cup campaign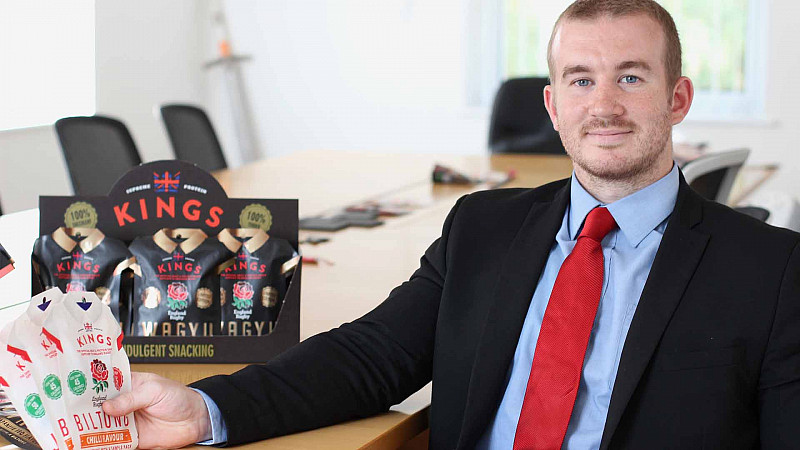 Kings Elite Snacks has turned to York's Wrapped to grow awareness of its limited edition Rugby World Cup range.
The food brand, which produces Biltong and jerky snacks, has produced a series of rugby shirt-shaped packs, which will be stocked in a number of retailers during the competition.
Wrapped is running the campaign across social media, influencer marketing, PR and content marketing.
"We're a brand founded by ex England rugby players and the red rose emblem holds a special place in our hearts. This campaign celebrates the brand's heritage and it's the perfect vehicle for reaching new consumers who are yet to hear the Biltong and Jerky gospel," explained Kings Founder Charlie Simpson-Daniel.
"Wrapped has planned out a major social media and digital marketing campaign around the partnership, which includes content, design, PPC and influencer marketing - and we're looking forward to seeing how the packs are received by consumers across the UK in the 7000+ stores they're available in."
Kate Eady, Managing Director at Wrapped added:
"Kings is a high profile, national food brand with strong retailer presence. We're looking forward to bringing its limited edition rugby campaign to life with our strategic digital focus. The brand lends itself well to fitness and nutrition trends and Kings even has a Veggie and vegan SKU, so we're confident that we have active communities online to tap into to. The team is really looking forward to helping this disruptive brand to increase sales, awareness and trial even further."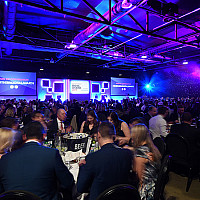 Entries for the Northern Digital Awards are now open
The event returns to Leeds on Thursday 30th January