08 August 2019
Co-op promotes environmental credentials in new campaign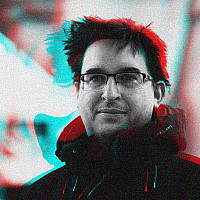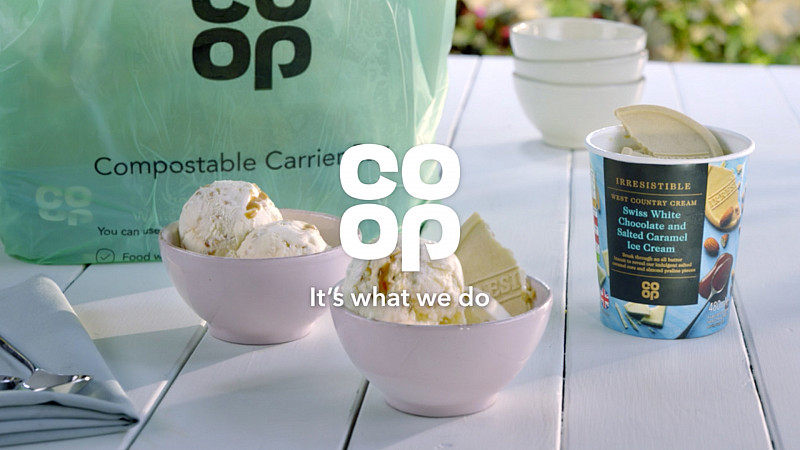 The Co-op is launching its new television advert, to highlight its environmental policies.
The "Ice Cream" commercial tells the story of how the Manchester-based group has replaced carrier bags with environmentally-friendly alternatives, as part of its strategy to tackle plastic pollution.
The campaign was created by Lucky Generals.
"In this ad we knew we needed to bring an important message to life in a relatable and enjoyable way. Working with our swimmers, Jackie and Margot answered this perfectly and was an absolute joy. They brought such fun and warmth to the day despite having to swim around in some pretty cold water," said Kate Murphy, Creative Director at Lucky Generals.
The Co-op was the first national grocery retailer to make compostable bags available, with 1,000 stores giving out the bags in communities where they are accepted by the Local Authority in the household food waste collections.
"Building stronger communities by being a stronger Co-op is what we do and we are committed in helping our members and customers to make more ethical choices," added Ali Jones, Customer Director at Co-op.
"Reducing the environmental impact of products is and always has been at the core of Co-op and the introduction of compostable bags in stores where local authorities accept them, is helping to reduce plastic contamination in a targeted way, as well as helping to divert household food waste away from landfill."