13 June 2019
Eleven Sports to increase fan engagement at Sunderland AFC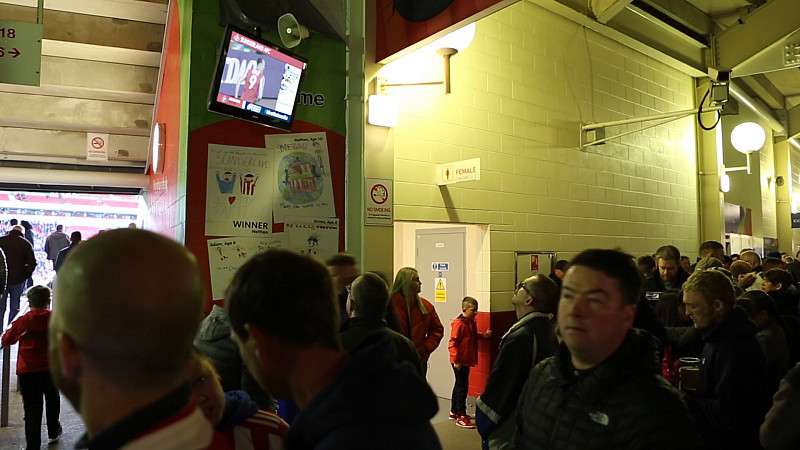 Lancashire's Eleven Sports Media is to upgrade technology at Sunderland's ground, to improve fan engagement.
The Blackpool-based company will install StadiumTV and StatTV across 100 displays in the concourse, hospitality and executive areas. StatTracker content will also be available to the club's official social channels.
"I have seen StadiumTV and StatTV in action at other sporting venues, and it will be a welcome addition to the matchday experience for all supporters at the Stadium of Light," said SAFC's Managing Director, Tony Davison.
"Eleven will also be bringing their award-winning engagement to our social platforms, as we aim to bring supporters all over the world closer to the action."
StadiumTV provides club news and information, social media streams and promotions; while StatTV is a live and interactive channel contain detailed statistics on players and key moments from the game.
"All our in-venue products have a unique purpose and are designed to connect with attendees at different stages of the fan-journey," added Eleven Sports Media's Managing Director Matt Cairns.
"We are passionate about the experience of sports fans and believe the content they consume throughout their matchday plays a huge part in the quality of their visit."