25 April 2019
Victoria's Secret inspires TENA's catwalk campaign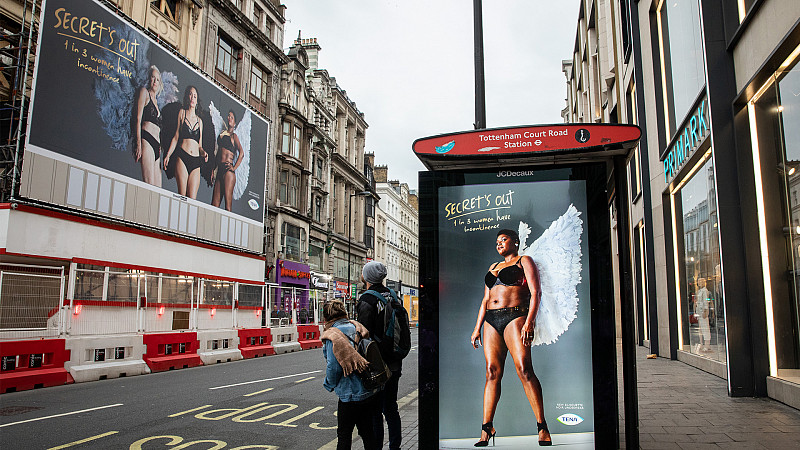 Finn is behind a major marketing campaign for incontinence brand, TENA, which has been shot in the style of Victoria's Secret.
The Leeds-based agency devised the concept for the marketing, which is running on London's Oxford Street.
The imagery is inspired by the Victoria's Secret, Angels, catwalk image and features across 48-sheets and digital 6-sheets across the capital.
Featuring age 40+ models wearing the product, it aims to challenge the common misconception that women with incontinence struggle to feel 'sexy' and are unable to wear matching underwear.
"Despite the fact that one in three women over 35 experience bladder weakness, it remains a taboo subject for many of us. At TENA, we are on a mission to tackle these taboos and inspire women who experience incontinence to feel good about themselves," explained Anna McCrory, Senior Brand Manager for TENA UK.
"We are incredibly proud of this new product and the exciting campaign we've devised to launch it.  Silhouette Noir truly breaks new ground, helping women to feel sexy, confident and able to wear what they like without being restricted by the colour or shape of their underwear, an important step towards normalising incontinence."
Finn devised the concept and delivered all media relations for the campaign. The agency work alongside Zenith, which led the media strategy and brokered media partnerships. AMV BBDO led creative development for the billboard.
AmazeRealise is responsible for the social media and eCRM.
The campaign includes a journalist mailer with the message "The Secret's Out…" and invites consumers to share the images and other campaign content using the hashtag #IWillBeMe and tag @IWillBeMe on Facebook.