18 April 2019
JD Sports signs partnership deal with Ibiza Rocks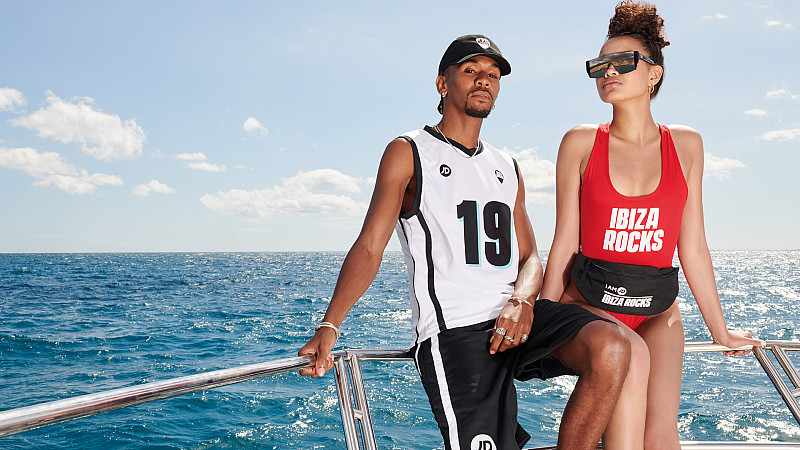 JD Sports, which earlier this month announced record revenues, has signed an exclusive partnership deal with Ibiza Rocks.
The North West retailer will become the official fashion partner throughout 2019 and 2020 for both the iconic hotel and its events.
The deal will include influencer engagement, content seeding, "unique on the ground experiences" and staff uniforms.
"JD is the leading retailer of sports fashion at the forefront of youth sportswear and culture," stated Stephen White, Group Marketing Director at JD.
"This partnership intrinsically links us with a global brand in Ibiza Rocks and its world-renowned artists. The collaboration further fuels and energises our constantly evolving relationship with our consumer, putting the consumer at the heart of the JD brand."
It's Ibiza Rocks' biggest brand partnership in more than a decade.
"Our growing youth audience is more hyper-aware than we have ever experienced, responding to brand integration, influencer marketing and elevated experiences," added Lisa Faichney, Director of Communications at Ibiza Rocks Group.
"This partnership truly embraces our founding ethos of chasing energy, evolving with the times and delivering unique event experiences. JD x Ibiza Rocks signifies a meeting of great minds matched with immense energy and passion for youth. Together we will elevate our customer's experience beyond expectation and we're looking forward to celebrating our most successful year yet together."
Earlier this week, JD Sports announced a rise in pre-tax profits of 15.4% to £339.9m, with revenues up almost 50% to £4.7bn. Executive Chairman, Peter Cowgill attributed this to the retailer "staying in tune" with Millennials and Gen Z.