22 March 2019
Digital Cinema Media: Netflix and Prime viewers are driving cinema growth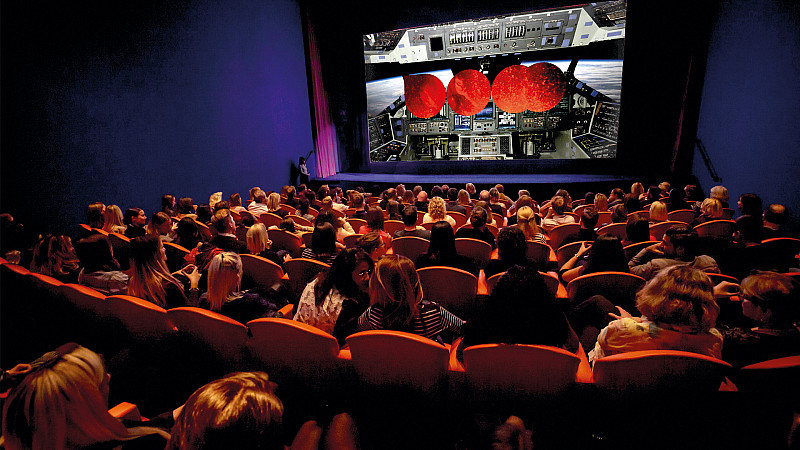 A year after setting up its first regional office in Manchester, Digital Cinema Media's Regional Sales Director, Steve Lorenzini, reflects on the relevance of cinema to viewers and advertisers.
"Our first birthday celebrations have come at an exciting time for the cinema sector. Cinema admissions in 2018 hit records levels not seen since 1971, reaching a huge 177m, dispelling the myth that the likes of Netflix and Amazon Prime are conquering cinema," he said.
"In fact, Netflix and Amazon Prime viewers are amongst the heaviest cinemagoers. The growth of admissions is reflective of the huge appetite from our growing, young audiences for entertaining content and shared experiences.  And 2019 is set to be even bigger, with Avengers: Endgame, Toy Story 4, The Lion King, Frozen 2, Downton Abbey and Star Wars: Episode IX leading the charge."
Lorenzini argued that cinema "has never been more relevant."
"Cinema's unique environment offers an escape from the distractions of the outside world. It is also considered a medium that shapes trends and drives cultural moments, but it isn't just premium film content that makes the cinema such an engaging place to be.
"The cinema business is also continually reinventing itself to ensure it offers the best possible experience to customers. The current big trend in the cinema market is the investment in your local cinema. The cinema-going experience has dramatically improved over the last decade with major investment across the multiplexes and independents. Cinemas are now entertainment venues in the heart of communities across the UK, attracting new audiences through bars, restaurants and the very best in 'appointment to view' entertainment."
He added that this had also had an impact on sales:
"We've reframed the medium as part of AV schedules and changed the strategic thinking of clients and agencies. Becoming a truly national team with the opening of our Manchester office and taking over regional sales from a third-party has helped showcase the power of cinema across the country, with regional revenue +25%.
"We've enriched our targeting options so brands can minimalise wastage, we've shortened our lead times and invested a lot in our systems so that we can provide brands with detailed post campaign analysis reports. We're also able to connect cinema with other media such as Mobile or Out-of-Home."
Lorenzini explained that this meant that advertising could be more effective:
"Brands can better harness the power of the cinema medium by running more bespoke content to make their message as contextually relevant as possible. Brands also have the ability to plan ahead with cinema, as we know our slate 18 months in advance. This can help to create more impactful solutions for brands."
The business now has a 10-strong team focusing on content, experiences and partnerships and he believes the popularity in cinema will continue to grow:
"With an incredible upcoming film slate, we expect another year of huge numbers at the UK Box Office. And let's not forget the next Bond in 2020! It's a great time to work in cinema and we're committed to working with our brand and agency partners to maintain this momentum and continue to drive our medium forward."