12 May 2022
Inside Manchester's 85,000 sq ft Space Studios used by Peaky Blinders, It's A Sin and Disney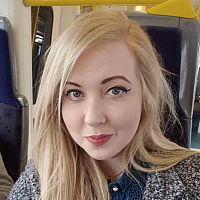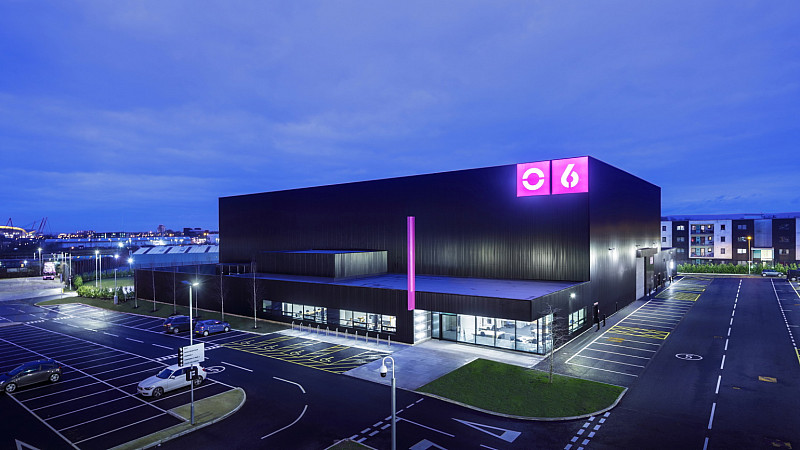 Tucked away amongst industrial sites in West Gorton lies one of Manchester's hidden gems - an expansive 85,000 sq ft production space across six stages used by the likes of Sky, Marvel and Disney.  
Built by the former estate used on set for the TV comedy series Shameless, Space Studios Manchester has hosted a number of high-profile productions from Marvel's Morbius to two series of the hit BBC gangster drama, Peaky Blinders.
Despite the sheer scale of the space already in use, owners Manchester City Council have recently been granted planning permission to build two new stages at an additional 20,000 sq ft each - taking the stage space to 105,000 sq ft which it hopes to start building next year.
"Because we are the council, the last thing they want to do is build a building to go in competition with somebody that's already working in the city," Dean Sinacola, Space Studios Stage Manager, told Prolific North.
"We're not here to put anybody out of business, we're here to work and collaborate with as many as we can."
On a tour of the facilities with Dean, accompanied by Screen Manchester's Film Office Manager Bobby Cochrane, the duo showcased why this facility is so important not just for Manchester - but for the Northern region as a whole.
Stage six, which Dean described as one of the "biggest stages in the country," is completely standalone with its own 5,000 sq ft workshop and 1,000 seat capacity. 
It was turned into a "gold, living computer" for Alex Garland's quantum computer in the sci-fi thriller Devs and used for Sky's sci-fi series Intergalactic, which spent two years filming on site.
"When we did a lot of sci-fi stuff they'd dress the aliens in here and spray the bodies," said Dean, pointing to the laundry rooms on site used by the team behind Intergalactic.
Despite spotting actors transforming into aliens for Intergalactic, it was a Peaky Blinders encounter with Coronation Street character Roy Cropper that was the most "surreal" to see.
The cast of Peaky Blinders, which set up a production base at Space Studios for series five and six, were "excited" about spotting actor David Neilson who was filming a scene for the soap at the same time.
"We do quite a lot with Corrie," explained Dean, referencing how he and the Space team worked with the Coronation Street art department last year to create the sinkhole scene, which was built on a platform on one of the stages.
"You walk through sometimes and there are either period costumes walking through or it's very futuristic, it's just that blend of everything," said Bobby.
Space Studios works closely with Screen Manchester, a film office and support service for production companies. Working with Space Studios is "about the synergy," he explained.
"Dean and I work closely to promote the city's full offering to production companies - Dean operates the studio and I run the film office service for the city. It's about operating a first class service in both the studio and on location to make sure our clients have a fantastic experience and want to return," he said.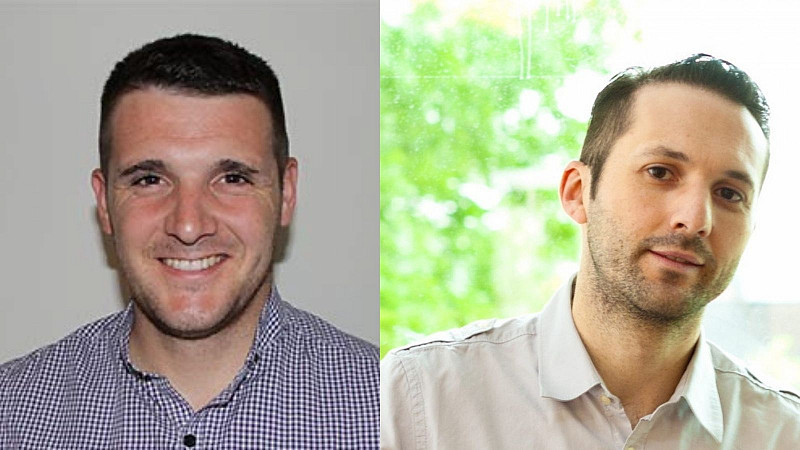 New 20,000 sq ft stages to keep up with the constant demand for film and TV content
After walking through what seemed like an endless long corridor with adjacent rooms over two floors, we made our way to a window overlooking the large site where the two new stages will be built next year.
"When we first moved here, it was a very different area to what it was. The original Shameless estate was there which is now all gone and it's all new houses," said Dean.
With a good relationship with the local residents' association, he said the council continues to have meetings over the site to ensure the local community are kept updated with the plans.
"We employ locally, we use local trade so it's not going to be just something that has just appeared in the middle of their estate, we want to work with them," he explained.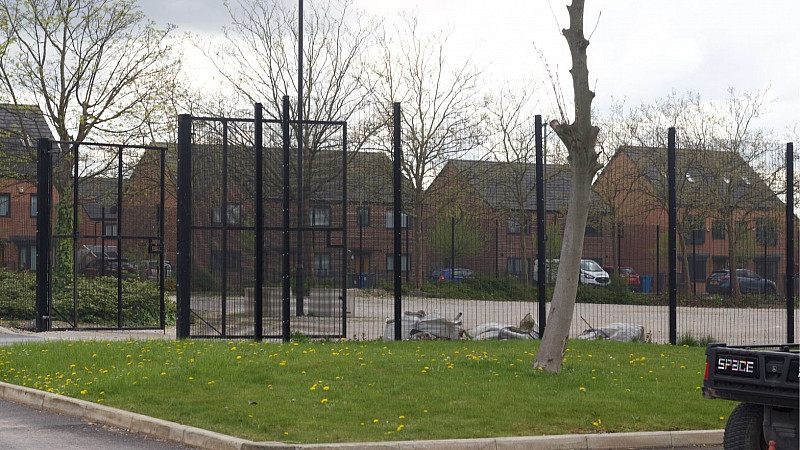 "Planning permission has been granted now so it's just a case of waiting for the world to catch up because you can't get steel or concrete and things like that because we're in the same boat as everybody else."
The new space is needed purely due to "how busy it is", he added, with the increasing demand for content. "It's just chokka, it's so much work."
"As the streamers like Netflix, Apple, Amazon, produce more and more content, they're not showing any signs of slowing down. We want to put Manchester as that beacon for those streamers to come and do content here so you need to have the site to back it up," said Bobby.
"They'll go 'we need 100,000 sq ft', whether that's across 10 stages or two massive stages they're not really bothered," explained Dean.
Lights, camera, action
Dean pointed to a handful of rooms which are currently being occupied for a BFI-funded feature film called In Camera, which is being produced with a local writer and crew.
Moving through screening rooms and offices, he detailed how productions often opt to use a simple office room as a blank canvas to transform it for a scene. 
While the In Camera team were set to paint one of the rooms for a scene, Stay Close, the Netflix thriller series which was also filmed at Space Studios, previously turned some of the offices into a police station for the show.
"They painted it all blue and pink and turned one of the dressing rooms into the interview room. They put a fake glass wall and a big mirror wall to make it look like you were looking through so they'll use them for absolutely everything!," he explained.
Dean, who previously worked at Pie Factory as a stage manager until he joined Space Studios in 2014, said there were a number of tenants he wanted to bring with him - which included Stephen Bradshaw, the owner of graphic and digital design company Design 108.
As one of the only tenants based inside the building, he is able to replicate old newspapers to period wallpaper from a simple photograph for productions to decorate an entire set, such as on Peaky Blinders.
Alongside productions utilising locations in the heart of the city centre where the streets of the Northern Quarter could be mistaken for New York, the studios have served as a backdrop to a wealth of well-known series and films.
The studios have previously hosted Russell T Davies' acclaimed series It's A Sin for unit basing and Sky TV's recent production The Rising was partially filmed on site. During the first lockdown, 700 crew descended on the site to film Invasion, an Apple TV series.
Sky's The Rising, which was partially filmed at Space Studios. Credit: Photographer Simon Webb.
As well as three series of The A Word, its spin-off show, Ralph and Katie, has just wrapped up filming at the studios with an upcoming Quay Street Productions three-part drama called Nolly set to be filmed on site, starring Helen Bonham-Carter.
But it isn't just film and TV shows opting to use the facilities - adverts and music videos are filmed here too when there are gaps in production.
Footballers Marcus Rashford, Paul Pogba and Jack Grealish have all shot advert campaigns here for some of the biggest brands from Pepsi Max to BoohooMAN.
"We do quite a lot with City and United just because of how local we are to them," Dean explained.
As Greater Manchester is home to other production facilities, such as dock10 based at MediaCity, he is keen to stress there is no "competition" as the facilities focus on collaboration.
"We have a really strong relationship with dock10," he said. "We are more geared towards drama whereas they are more Shiny floor shows, we offer very different things enabling the city to cater to any type of production."
Attracting future productions is "key" to developing Manchester's infrastructure
With the ramping up of content being pumped out by streamers, "where does everyone else go?" 
"We work and have built up a relationship with quite a lot of the London studios but they are absolutely chokka," said Dean. "Manchester is filling a gap with the facilities we've got."
"Manchester is a cost-effective place to film and base a production and we want to make sure that producers can put more money on screen," added Bobby.
"Attracting future productions into the city, and encouraging more businesses to come and base in Manchester, is key in making sure we can continue to build and develop the city's infrastructure."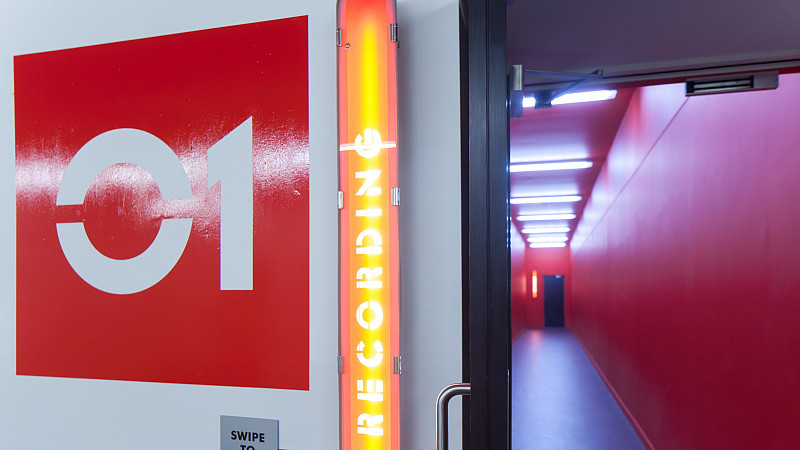 Bobby believes Screen Manchester's new crew facilities initiative will be a key tool for upcoming productions, which will act as a database resource for production companies in the region.
"It is still getting populated so our crew facilities manager is meeting production companies, going to sets, working with universities and higher education because there are a few skills gaps that come up." 
"It's how you plug those gaps and work with production companies," he said. "They want to employ local. There are gaps which every part of the country is experiencing just because of the spike in demand".
"There is a massive benefit to Manchester when we attract/facilitate high profile TV dramas and feature films in the city. There is significant spend into local businesses, suppliers and the accommodation sector, along with employment opportunities for our local freelance crew," he explained.
"We also employ locally, through our association with Sharp Futures we can help supply runners and trainee talent from Manchester specifically, helping the next generation take their first steps on the production ladder," added Dean.
Due to the "sheer amount of jobs out there and the size and scale of them now", Dean emphasised how the skills required behind the camera lens are in demand.
"When we did Intergalactic, they were building the set for like 16 weeks. It was huge! They were filming on it for four or five but they had guys here building it. It's welding, it's plastering, it's plumbing, it's all kinds of stuff. You need all of those trades and it's very demanding."
Although the facilities already attract big names in the film and TV world, both Bobby and Dean would love for Manchester "to become the home" for high-profile international returning series as well as "more big budget feature films in the city".
Dean added: "We would love a long drama show to call Manchester its home, whether using Manchester as Manchester or as a doubles location we're not too bothered but just to have a 10-year base here in the city would be great.".