26 May 2022
CBBC could close as part of BBC cuts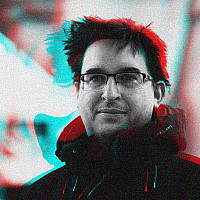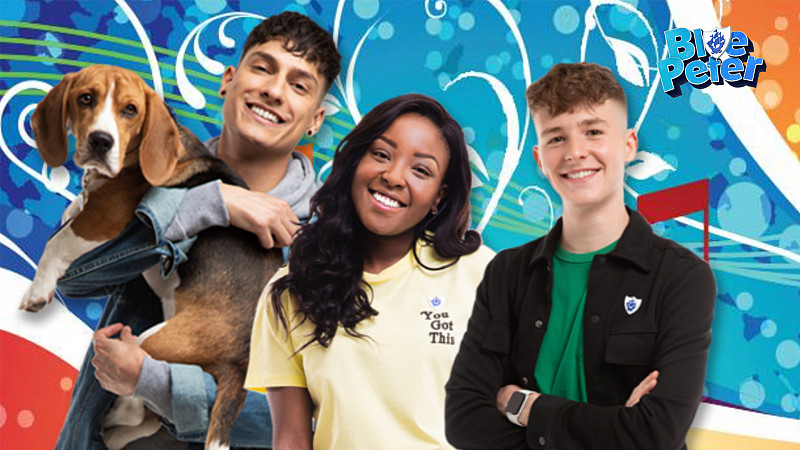 CBBC is among the channels earmarked for closure in a "digital first" BBC
The BBC's Director-General has outlined how the corporation will cut costs in order to meet the freeze in the licence fee.
Among the proposed cuts are plans to stop broadcasting "smaller linear channels" including MediaCityUK-based CBBC, BBC Four and Radio 4 Extra. That could be as early as 2025. Their content would be available on the iPlayer, much like what happened with BBC Three when it was online only.
It also announced that it would be cutting up to 1000 jobs "over the next few years."
Tim Davie said that these were part of the "first phase" and represented £500m of annual savings. This would be reinvested in making the BBC "digital led."
"As part of this, £200m will contribute to the £285m annual funding gap by 2027/28, created by the licence fee settlement earlier this year. The remaining funding gap will be covered in the final three years of this Charter period, which is consistent with previous savings programmes," read the statement.
"The BBC will also reinvest £300m to drive a digital-first approach, through changes to content and output and additional commercial income."
The first phase includes:
Shifting "significant amounts" of money into new programmes for iPlayer which will also "attract extra third-party investment on screen"
"Shifting resources in local output towards digital"
Making savings in broadcast news, reinvesting that in video and digital news
Investing up to £50m a year in product development.
"When I took this job I said that we needed to fight for something important: public service content and services, freely available universally, for the good of all," Davie told staff.
"This fight is intensifying, the stakes are high."
Future changes
The closure of CBBC is an "example" of future changes at the BBC.
Others include creating a single, 24-hour TV news channel serving UK and international audiences. Called BBC News, it would "maintain the ability to offer separate broadcasts depending on what's happening at home and abroad."
There will be "ongoing work" to strip out any unnecessary bureaucracy, reduce running costs and simplify ways of working to free up time.
There are also plans to stop scheduling separate content for Radio 4 Long Wave and potentially closing the LW platform entirely - subject to consultation with partners, including the Maritime and Coastguard Agency.
Further cuts could be to shift some World Service languages to digital only.
Digital
The BBC is also hoping to put pressure on Ofcom and the government as well, as it hopes to reach 75% of BBC viewers through the iPlayer every week.
It wants to review commercial options for audio production and remove regulatory restrictions on iPlayer to expand boxsets and archive content.
There would also be a bigger investment in programming outside of London and changes to local radio and regional news to ensure "high-quality, distinctive BBC local journalism is available every day when and where audiences want it."
"This is our moment to build a digital-first BBC. Something genuinely new, a Reithian organisation for the digital age, a positive force for the UK and the world," added Davie.
"Independent, impartial, constantly innovating and serving all. A fresh, new, global digital media organisation which has never been seen before. Driven by the desire to make life and society better for our licence fee payers and customers in every corner of the UK and beyond.  They want us to keep the BBC relevant and fight for something that in 2022 is more important than ever.
"To do that we need to evolve faster and embrace the huge shifts in the market around us." 
Further details about potential redundancies and consultations with staff will be announced "in the coming months."
Reaction
The National Union of Journalists said it feared a "postcode lottery" when it comes to news bulletins:
"Today's announcement is a direct consequence of the government's decision to refuse to fund the BBC adequately. The two year freeze on the licence fee has left the BBC with some tough decisions to make. It's the second restructuring for BBC England in the past two years, and a clear sign that the first process was ill-thought through and poorly implemented. As a result, some NUJ members are facing the risk of redundancy for the second time in two years. The stress on people's mental health and the anxiety this creates is unacceptable. We call on the BBC to work closely with us to make sure those individuals are redeployed as quickly as possible and that its overall plans for the corporation are as joined-up and thought through as possible," said Paul Siegert, the NUJ's national broadcasting organiser.
"The proposed changes also leave the BBC with its very own post code lottery when it comes to regional news. The decision to axe news bulletins in Oxford and Cambridge is a backwards move for the BBC, at a time when the Director General is stressing the importance of the BBC getting out of London and into the regions. 
"[...] Any transition to a digital first approach must have the BBC's breadth and diversity of news and quality journalism at its heart." 
The Union added that it would be working to limit "any negative impact on jobs and journalism" and oppose any compulsory redundancies.