22 April 2022
Embryo aims for growth with senior recruit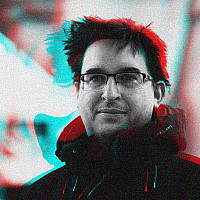 Embryo has outlined its plans for growth, with the hire of Business Development Manager, Steve Denman.
Denman joins the Manchester digital marketing agency from twentysix, where he's been Digital Acquisition Manager since 2020. He's previously held senior roles at Epiphany, Fresh Cut and Blueclaw.
"I'm excited to bring a fresh, creative and consultative approach to Embryo's Sales & Marketing proposition, he explained.
"I'll be building on the incredible work the team has cultivated, using my years of experience to supercharge our next level of growth."
Ross Green, the Managing Director and Founder of Embryo added:
"Steve joining our team represents an important moment for our Sales team. His tenacity and passion for sales are exactly what we need, and I've no doubt that his addition will be nothing but positive for Embryo."