15 December 2021
North West PR and marketing firm lands two Department for Education skills marketing contracts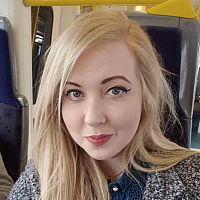 PR and marketing communications firm Freshfield has secured marketing briefs for two separate Department for Education funded pilots, with the aim of transforming skills in Lancashire.
Freshfield, which has offices in Preston and in Manchester city centre, has secured the briefs with North and Western Lancashire Chamber of Commerce, a business membership organisation, and The Lancashire Colleges (TLC).
The North and Western Lancashire Chamber of Commerce selected Freshfield to work on creating a brand communications strategy, identity and website as part of a campaign to engage with over 10,000 businesses to create the Lancashire Local Skills Improvement Plan (LSIP).  
The Lancashire Local Skills Improvement Plan (LSIP) is part of the government's Skills Accelerator, aiming to transform the technical skills system.
Freshfield will also provide PR and marketing support to The Lancashire Colleges, made up of the county's 12 further education and sixth-form colleges, to market and promote the Department for Education's Strategic Development Fund Pilot. 
The communications firm will work with The Lancashire Colleges to create a full strategic marketing plan in a bid to promote the pilot to local businesses, and work with the individual colleges to develop stories.
Freshfield will also build a new website for The Lancashire Colleges to showcase the range of funding and support on offer from the projects. 
Simon Turner, Freshfield CEO, said: "It's exciting for the team to be playing its part in two projects that can have a far-reaching impact on Lancashire's education and skills system, workers and businesses.  
"Both projects will bring together our full-service proposition to engage with business owners and leaders to help shape the provision of skills in Lancashire while showcasing the county's education credentials."