19 October 2021
Online interiors brand Carme Home goes to Full Volume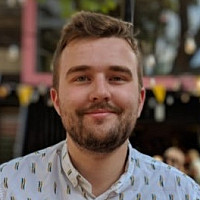 Manchester-based lifestyle PR agency Full Volume has been appointed by a premium online interior retailer following a competitive pitch.
Carme Home has tasked Full Volume with establishing brand awareness, and create a luxury and aspirational positioning for its range of products designed in-house. Full Volume will also secure media coverage for the brand's collection of dressing tables and mirrors.
Working alongside Carme's marketing team, Full Volume will engage influencers and drive business profiling campaigns, along with services including product-led media relations, content creation, news generation and running a proactive and reactive press office.
Marc Epstein, Carme Home's Managing Director, said: "We knew immediately Full Volume PR was the right fit for us - the team is so enthusiastic, full of ideas and proactivity, and really understands our brand."
Full Volume PR Managing Partner Caroline Eardley added: "Carme Home's ethos really resonates with us - it's great to be working with such a committed, creative client team to drive awareness of genuinely fab products."