20 June 2022
Marketing Liverpool encourages visitors to 'Escape to Liverpool' with new campaign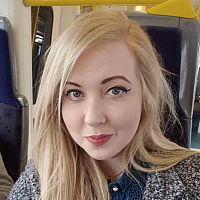 Marketing Liverpool has launched a major new marketing campaign in a bid to attract visitors to the city region this summer. 
The new campaign, funded by VisitEngland, encourages visitors to take part in the National Tourist Board's 'Escape the Everyday' marketing campaign supporting England's tourism industry recovery with a trip to the Liverpool City Region. 
Using the tagline 'Escape to Liverpool' and launched on the VisitLiverpool website, it builds on last year's summer campaign and showcases the mix of indoor and outdoor attractions in Liverpool City Region.
Short films and photography will be used across digital advertising platforms, targeted at potential visitors in London, Birmingham, Manchester, Leeds and Sheffield. A series of influencer visits and a partnership with Avanti West Coast will also provide content and expand the reach of the campaign.
Marketing Liverpool has also partnered with other destinations including Manchester, Chester and Derby to work together on promoting the North West as a destination for visitors.
Chris Brown, Director of Marketing Liverpool, said: "We are delighted to have been successful in our application for funding and for the support of VisitEngland once again. The resources have allowed us to build upon last year's Escape The Everyday campaign, continuing to encourage domestic tourism to the city and wider city region at a time when businesses within the visitor economy need support."
Laura Pye, Chair of Liverpool City Region Visitor Economy Board added: "The return of this campaign will be a key step in continuing to help the visitor economy sector recover. After a positive start last year, the campaign will encourage more local and national visitors to the Liverpool City Region to discover the wide range of attractions and venues on offer."
The campaign is being delivered by Marketing Liverpool, and financed by VisitEngland's Destination Management Organisation (DMO) Marketing Fund.