19 May 2022
Nova invests in Liverpool online book platform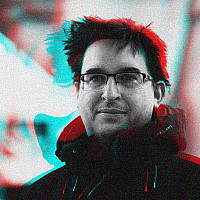 Nova Growth Capital has invested £195k in online Liverpool book platform, Resurgence Novels.
The start-up releases new chapters each week from "some of the world's best serialised authors."
"We're delighted to have received investment from Nova and are keen to get started building our platform and promoting the fantastic authors we have waiting in the wings," said author and co-founder, Heather Mae Linton.
"I've worked in this sector for many years and one of the biggest problems is quality of content and fairness of pay for authors. Our platform promises to solve these issues by editing content before publication and paying authors fairly for their work."
Resurgence Novels says that authors are rewarded fairly for their contributions along with their work being edited before publication - currently a major issue in the sector. 
Each month, readers can access a wide range of novels through a subscription. They then get tokens, which can be spent on novels as well as engaging with other readers on the platform.
"Resurgence Novels is a really interesting concept that is operating in a large and growing sector. There are fundamental problems that exist in the space in terms of quality and pay rates for authors," explained Nova's Chief Growth Officer Olivia Greenberg.
"We believe Resurgence Novels can resolve these problems and create a platform that users will be proud to be a part of. The investment committee was so impressed with the experience and passion from the all female founding team, we're delighted to have invested in the startup."
As well as providing investment, Liverpool-based Nova will offer product development, marketing and mentoring.