Liverpool fashion retailer Rare Fashion, trading as Rare London, has gone into administration and all 56 of its staff have been made redundant.
Administrators from Duff & Phelps Ltd were appointed by the company on July 26th. Rare London has 115,000 followers on Instagram and is stocked by retailers including Asos, Topshop and Next.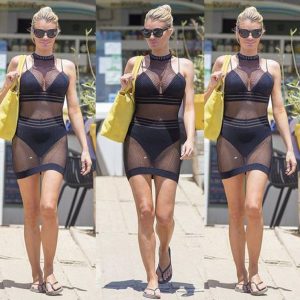 Rare London clothing was a hit with reality stars, including Chloe Sims from The Only Way is Essex
In a statement posted on Facebook, the company said: "The joint administrators had to take the unfortunate decision to cease to trade the company with immediate effect making all staff redundant.
"In the event that you are unable to secure a refund of the monies paid then you will need to make a claim against the insolvent estate as this balance will rank [as] an unsecured claim against the company."
Customers have taken to Facebook to complain about not having received ordered items and refunds on returned goods. This is the second time the company has gone into administration in four years.
The retailer started life as Fashion Finder, founded by the Talwar family, in 1999, supplying knitwear to high street retailers and had 26 concessions in Topshop stores.
In 2002, the company, based on Wellington Employment Park in north Liverpool, was renamed Rare Fashion and again in 2013 as Rare London. John Quinn was CEO from February 2005 to April 2013.
In 2013, the company went into administration, leading to the loss of 100 jobs.