20 May 2022
Northern Gritstone raises £215million for university spin-outs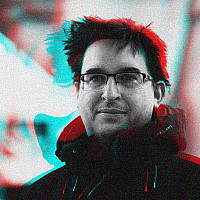 Northern Gritstone, the new investment business chaired by former Treasury Minister, Lord Jim O'Neill, has raised £215m to support university spin-outs in the North of England.
Founded in 2021 by the Universities of Leeds, Manchester and Sheffield, Northern Gritstone's aim is to support the "commercialisation of science and IP-rich businesses" originating from the institutions, with an emphasis on advanced materials, health technology, cognitive computation and AI.
This new funding comes from Greater Manchester Pension Fund and West Yorkshire Pension Fund, M&G, Columbia Threadneedle, Lansdowne Partners and Bruntwood, as well as Andrew Law, the CEO of Caxton Associates, and Keith Breslauer, Managing Director and founder of Patron Capital.
"The strong endorsement of Northern Gritstone we've seen from investors is testament to the huge scale of the opportunity in northern England's world class science and innovation hubs and the spin outs they are producing. By investing in Northern Gritstone, asset managers are directly buying into the brightest prospects for Britain's future economy," said Northern Gritstone Chairman Lord Jim O'Neill.
"Today marks a significant milestone as Northern Gritstone continues to build its investor base allowing the company to deliver its philosophy of Profit with Purpose which underpins all we seek to do."
The company is expected to start making its first investments in innovative start-ups over the coming weeks.
"There is rightly huge excitement about the innovative, science-led spin outs emerging from our leading research universities and the ecosystems they support, and this has been reflected in our conversations with investors so far. We are greatly encouraged by both the size of our first close, and also the range and quality of investors that the Northern Gritstone proposition has attracted," added Northern Gritstone Chief Executive Duncan Johnson.
"Whilst fundraising will continue, this first close and the backing that Northern Gritstone has received from investors so far, allows us to begin making our first investments shortly. It also importantly enables us, alongside our friends and colleagues in the wider northern venture ecosystem, to accelerate the development of a northern innovation hub to rival the UK's Silicon Fen and ultimately Silicon Valley."
Ultimately they plan to raise £500m, with further backers expected to join the business over the next few months.
"Northern Gritstone will transform the investment landscape for our spin-out companies and for the North of England more generally. Our academic entrepreneurs, supported by the University's Innovation Factory, have produced record numbers of spin-outs in the past two years," said Professor Luke Georghiou, Deputy President & Deputy Vice Chancellor at the University of Manchester and Non-executive Director of Northern Gritstone.
"This huge potential can now be far more easily realised as the investments will enable them to scale-up businesses which are there to solve the world's problems. These include new treatments for devastating medical conditions, transformative applications of data analytics to farming and exploiting the amazing properties of graphene across multiple applications to name just a few."