18 May 2022
Leeds agency delivers brand refresh for ISP Quickline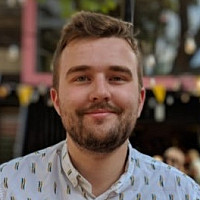 Leeds integrated agency ilk has transformed the brand of Quickline, providing a new logo and visual style, tone of voice, brand strategy, website design and sales collateral.
The agency was appointed in August 2021 by the internet service provider, and its creative account team and design studio has been collaborating with Quickline to communciate the brand's mission statement of connecting rural communities.
The newly refreshed branding was launched in April, after a four-month project to execute the changes. Branding can be seen online and offline, including a wrapped events trailer and fleet of Quickline vehicles.
Quickline's mission was developed by the brand strategy team at ilk, who settled on "broadband for the better".
Beca Hart, Creative Manager at Quickline, said: "It's been a very exciting time for Quickline and ilk has been fantastic to work with for the brand refresh. We've worked very closely with the creative account team and design studio over the past few months, and we're extremely pleased by the work they have produced.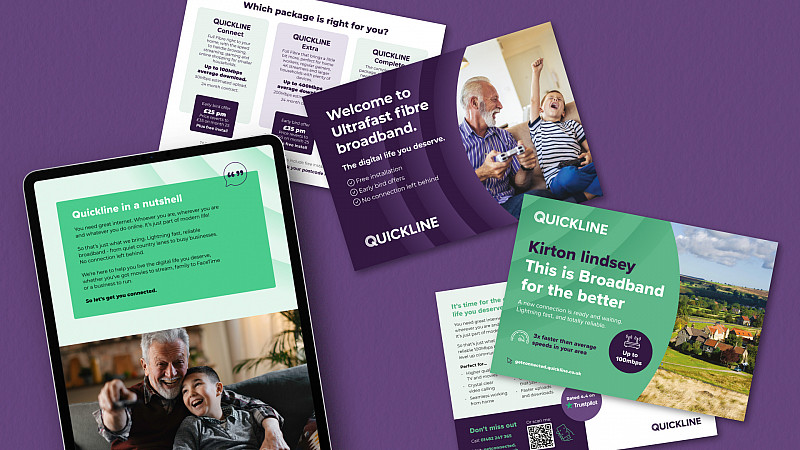 "The new Quickline logo can now be seen all over our platforms, including our website and social media, and it's great to see it now coming to life after everyone's hard work!"
Sean Royce, CEO at Quickline, commented: "We are thrilled to unveil the new Quickline look to the world. Our brand really needs to keep up with the speed the company is growing and the market leading technologies we are deploying, as well as the increased speeds we are able to offer our customers - and we are confident we've achieved that."
"We also wanted to make it as easy as possible for our customers to have all the information they needed at their fingertips, so our new website has been designed to be more user friendly, dynamic and educational, building on the historic legacy of being a rural broadband provider and investing in the communities we serve. "
Nev Ridley, Managing Director at ilk Agency, commented: "We were extremely pleased to be appointed by Quickline for a brand refresh and our creative account team and design studio have worked exceptionally hard over the past few months to deliver the new branding."