31 May 2022
Interview: Quorn's marketing director on spreading the meat-free message from its Yorkshire home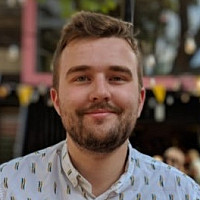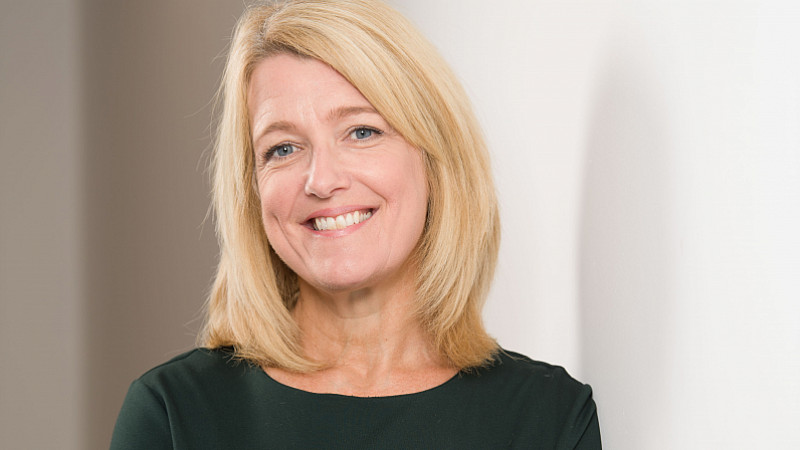 Quorn Foods is a proudly Northern brand, with its meat-free products popular around the world.
Leading its marketing is Gill Riley, who is passionate about promoting Quorn for the health of the nation as well as the planet.
Riley, who qualified as a food scientist from Leeds University, started her career at Britvic, originally working in product development in Chelmsford with the brand. However, as she told Prolific North: "I found myself more interested in why I was being asked to develop things than what I was being asked to develop."
Her interest in understanding consumers, coupled with a positive culture of learning within Britvic, meant Riley moved to its innovation marketing team, her first foray into the world of marketing - ultimately working across innovation, trade and consumer marketing at the drinks producer.
This was followed by stints at Kellogg's and Merlin Entertainments, serving as Marketing Director for Alton Towers.
In 2017, she "came back into what I know and love best", recruited by Quorn Foods as its International Marketing Director. A pescatarian herself, Riley was inspired by the brand's goals of supporting the wellbeing of people and planet - passionate about "making a long-term difference to the health of the nation and the globe".
Quorn's proud Yorkshire roots 
Quorn, which is headquartered in Stokesley, North Yorkshire, opened a new commercial office in Leeds in 2020 - "about three days before lockdown" - redoubling its commitment to the region.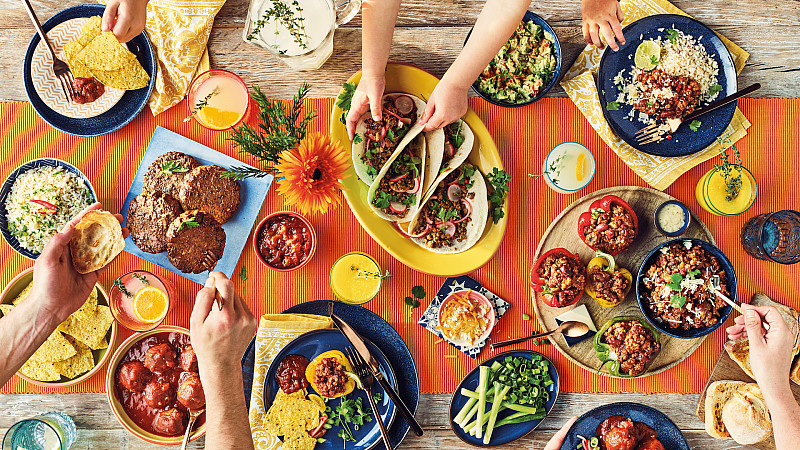 It's allowed the brand to make strong hires across sales, marketing and category management, with talent joining from across the North West and Yorkshire. "It's been a real bonus for us," Riley added.
Moving its commercial hub to Leeds has also helped strengthen and cement its links with agencies from around the North of England - which it relies upon for a wide range of marketing and digital services - not to mention brand partnerships.
"We have a really strong roster of agencies that do a brilliant job for us, particularly in the North," said Riley, citing some influential and recognisable names.
Manchester-based Anything is Quorn's key digital partner, providing services across content development as well as UX; Zeal, also based in Manchester, works on shopper marketing; trade PR services come from MTJ; and Leeds' Powerhouse provides photography solutions.
The brand also works with two key design partners - Aire Global, which focuses on pack design and design-to-print solutions, along with Something More.
"They give us great service," said Riley, adding: "They understand us well [and] work brilliantly cross-functionally."
In-housing isn't the future for Quorn, with Riley saying that the agency approach they have provides "freshness, new ideas, [and] constantly evolving teams that keep us on our toes". They manage social media in-house but are comfortable with utilising agencies for much of the rest of their marketing. In recent months many brands have transitioned to the in-housing model, citing for some the need for responsiveness in their marketing and communications, but Riley isn't convinced.
"We have processes in place that allow us to rapidly react, so we don't feel like we're missing out," she said.
For Quorn Foods, its goal is to always be in the conversation with consumers. As Riley said: "it's like an always-on model for Quorn, through-the-line, right through to making sure we're visible in-store.
"Always keeping Quorn in that conversation and front of mind is really important," she added, as the meat-free category is so competitive and dynamic. "We need to make sure we continue to be at the forefront of that conversation."
Powerful partnerships enabling success
One of the many ways Quorn has successfully become something of a byword within the meat-free sector is through its influential partnerships, many of which have been notably Northern.
A "really important partnership" for Quorn is one it currently has with Liverpool FC, as the club's sustainable protein partner. She said: "They really share the same ethos as us in terms of wanting to drive sustainability amongst their club and their fanbase.
"It allows us as a brand to reach a harder-to-reach audience," she added, that is, football fans - predominantly male and maybe more resistant to change.
Quorn's two-pronged approach means it has sporting campaigns and partnerships - one memorable and successful advertising campaign from the recent past involved Mo Farah - along with a more everyday approach to encourage the belief that Quorn is for everyone, not just the performance-minded.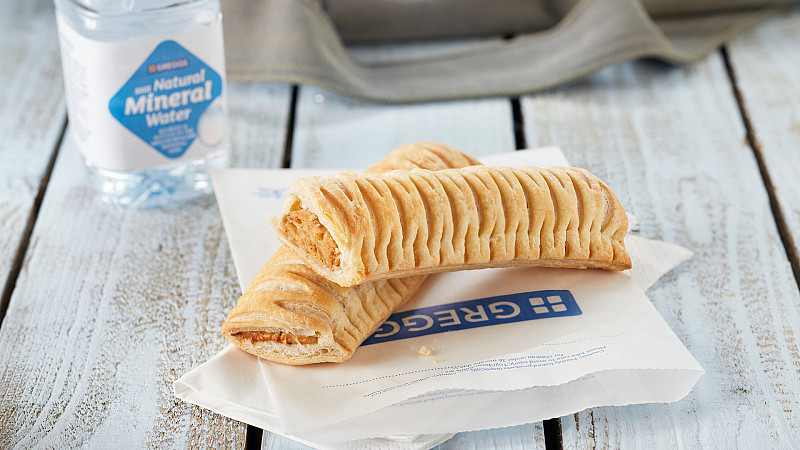 To make as many people as possible make a "small change to their diet", Quorn also works with everyday people - "really highlighting the benefits of that change on TV to get mass reach."
Quorn played a central role in one of the highest-profile activations of recent years, when, in 2019, iconic Newcastle brand Greggs launched its vegan sausage roll, inciting both enthusiasm and - in some quarters - outrage.
Quorn was the central meat alternative in the new product, with the bakery providing "a perfect opportunity" to reach the everyday consumer - one identified by Quorn's dedicated team constantly looking for ways to put the product in places other than just the supermarket chilled aisle, and encouraging more people to make the change.
"Delivering that to the mainstream was phenomenal," said Riley. "It was a great partnership, really allowing us to encourage more people to try meat-free, in many instances for the first time through the Greggs Sausage Roll."
She added: "It was really encouraging when that first went on sale to see queues out the door and round the block in that Newcastle outlet. It's been fantastic for us and continues to be brilliant." It seems clear that Quorn has a passion not just for strong brand partnerships, but also for lifting up fellow Northern companies pushing the boundaries.
Recently, Quorn launched a new overarching campaign based around the concept of "helping the planet one bite at a time," aimed at driving consideration among traditional meat-eaters. The memorable advert featured a cavewoman, a bodybuilder, and even a Venus fly trap choosing Quorn over meat. Riley said: "That was really to bring to life 'this is for everybody, everybody can change their diet one small bit at a time.'
"That's been really successful for us, helping drive awareness of the category and penetration for Quorn."
In January 2022, that was followed by the 'tasty resolutions' campaign, tying in with healthy eating and New Year's resolutions.
It embodies Quorn's enthusiasm for driving emotional involvement just as much as rational messages. Riley said: "It's a serious issue, we're talking about making that switch, but delivering that with a light-hearted, humorous tone of voice is really important to help people engage with the category."
Quorn successfully achieved an 8% increase in top of mind awareness in Q1 of 2022, while spontaneous awareness of the brand rose 12%. Its market share is now at just over 20% within chilled foods, and 35% of the frozen meat-free market.
It now aims to enable eight billion servings of Quorn worldwide in 2030. "It's important that as a business and a brand we continue to innovate [and] communicate, to help bring more people into the category for the long-term," said Riley.
"We remain committed to really driving the category through communication." And Quorn as the market leader feels responsible for driving the meat-free sector forward, for themselves, for people and for planet.
"We are targeting as many people as possible through communicating to flexitarians and people who want to make that change, but aren't quite sure what to do about it," she added. "Being clear about who you are and what you stand for is really important.
"We will change the reasons to believe that sit behind our communications depending on the audience.
"But ultimately, great-tasting food is key, because whatever benefits we can claim, consumers want a delicious meal at the end of the day."