19 June 2020
Breastfeeding brand appoints Prohibition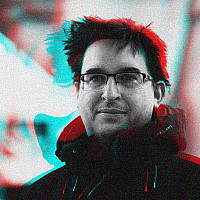 Prohibition has won a competitive pitch process to be the retained agency for global breast-feeding brand, Lansinoh.
The Leeds agency will carry out a targeted PR strategy to drive brand awareness, alongside larger campaign activity over the coming year.
"Prohibition demonstrated a real understanding of our brand and target audiences throughout the pitch process, and their ideas were a perfect fit for Lansinoh," said Lisa Craven, UK Marketing Manager at Lansinoh.
"Since appointing Prohibition only a matter of weeks ago, we've already launched our first campaign, which has yielded fantastic results. We can't wait to see what other success our future projects have in store!"
Will Ockenden, Director and co-owner at Prohibition, added:
"Lansinoh is definitely one of the market leaders in its industry, so we're thrilled to have them as a new, retained client. Winning Lansinoh was also something of an agency milestone, as it was our first 'lockdown pitch' – something that has now become very familiar to us all!
"We have some really big campaigns in the pipeline - we can't wait to get our teeth stuck into them and deliver real, tangible results for the brand!"