03 November 2021
Leeds agency Circus announces move to city centre as it plans team expansion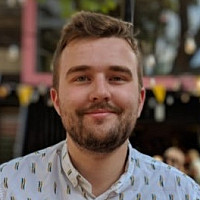 PPC agency Circus has revealed it will be moving to Leeds city centre, following a number of new client wins.
The company has announced its plans to expand into the newly-refurbished Tailors Corner on Thirsk Row, and is planning to double the size of its team.
Previously, Circus was based at business and leisure hub Thorpe Park Leeds, which it relocated to in 2018.
Having recently also hired a new Brand Communications Manager, it is currently hiring for multiple positions across executives, analysts and managers.
"There's no shortage of agencies in Leeds and the surrounding areas, and moving into the city centre was the next logical step for us in order to position ourselves as serious competitors that people are keen to work for," said Rick Tobin, Circus Founder and MD.
"We believe that putting ourselves at the heart of the action, along with a focus on our online brand awareness is the perfect way to attract quality candidates who can help to take our business to the next level."