01 April 2021
Arla's Senior Marketing Director: If you want great creative, be a great leader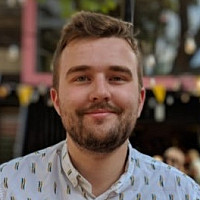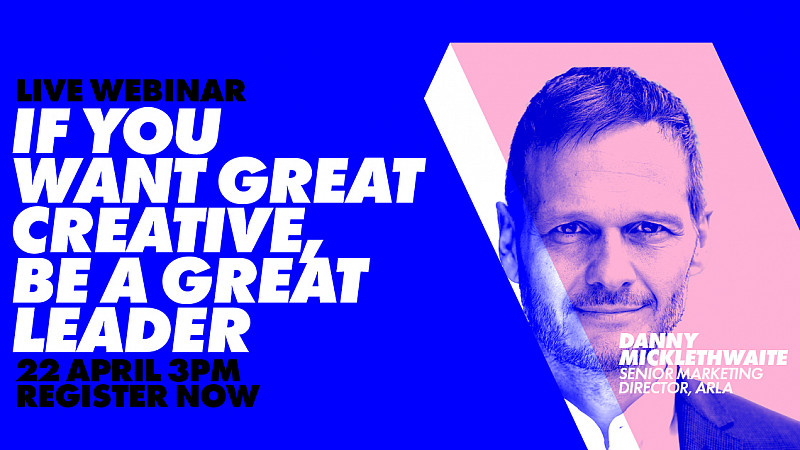 The next Creative Courage webinar from McCann Leeds will welcome Danny Micklethwaite as its special guest.
Recently, the agency hosted Pete Markey from Boots for a talk on holding your nerve in creative - learn more about Creative Courage and watch the webinar here. The next edition takes place on April 22nd at 3pm, and will see Micklethwaite, Senior Marketing Director at Arla, talking about the impact of leadership on creativity.
Danny has a wealth of marketing and leadership experience, having started at Arla more than 20 years ago, rising to VP Marketing before moving to Morrisons as Head of Brand Strategy. He returned to Arla in 2012, eventually becoming Senior Marketing Director, responsible for developing and delivering the category and brand growth agenda.
Here, Danny talks about how great leadership is often at the centre of the greatest creative work, and creates the necessary environment for brilliance.
When I look at the times I've been involved in developing and delivering great creative work, one commonality stands out - great leadership.
Yes, you need great insight, a clear brief, a good agency, and so on. But for me, the real thing that will enable you to create great advertising time after time is what you do to enable people you work with to deliver their best work.
Over time, I've found four key principles that I believe great leadership is about:
Creating clear direction
Recruiting and developing the best talent 
Creating the right conditions 
Empowering people to deliver
Not a breakthrough model. Unlikely to be one that makes it into a book. But one that I apply to every new role I take, project I lead or brand I need to manage.
To expand a little on number three - creating the right conditions - for me this is about creating the psychological safety for people to bring their big ideas, think differently, be brave, dare to fail. If people don't think they can do that then you're not going to get great creative. 
One example of how I've tried to champion creating the right conditions over the last 12 months is by the creation of our own Courage Club. Having spent one-to-one time with a number of our 'marketing talents' - people in key positions with the potential to progress within the organisation - I found that they all consistently said their lack of self-belief and self-confidence was the main thing holding them back from bringing their best to work every day.
So along with Phillippa Hurrell from Hurrell Associates, we established a six-month programme aimed solely at building that self-confidence and self-belief. The first sessions started not with how they can do their best at work, but actually what it is they want to achieve in all aspects of their life, the issues they felt were holding them back, and the personal challenges they were facing. We then progressed onto more work-related goals and ambitions.
It was the first time we had ever done anything specifically on self-confidence and self-belief, and the results have been fantastic. Not only have the team given great feedback but I have also seen those individuals grow and flourish. One of the most powerful things has been how they've supported each other outside the sessions, when one of them was facing a challenging situation. We are now looking at how we can take this programme wider in the organisation and really scale it to drive success.
As a client, I see the principle of creating the right conditions as vital not only for our internal teams, but also for our external agency partners as well. We have a long-standing relationship with Wieden & Kennedy. They've developed the creative for brands such as Lurpak and Cravendale, which has been consistently excellent and helped drive the outstanding sales growth we have delivered.
When I asked Helen Andrews, UK Managing Director at W&K - someone I've worked with for over a decade on local and global work - what we do as a client that enables them to do great work for us, one thing in her answer stood out. "It has always felt like there was real trust at the heart of the relationship, issues would be aired and we'd get to the bottom of them, and move on - we've always really appreciated that."
My message and learning is pretty clear. If you want great creative, first look at yourself and ask: Are you giving great leadership?
If you are, then you are on the right track. If not, then consistently great creative will continue to be something you only read about others doing.
For updates about about Creative Courage, and to watch Pete Markey's talk, click here.